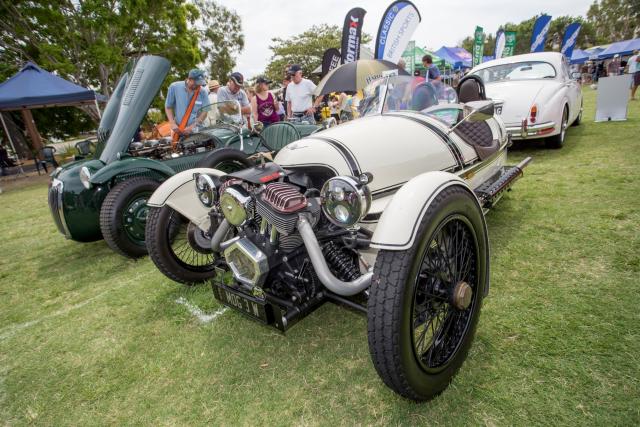 Win a Noosa Hill Climb car ride for Dad
The Noosa Beach Classic Car Club will host the rescheduled Father's Day Car Show on Sunday 4th September at the Noosa District Sports Complex, Tewantin.
The show is a perfect destination for the whole family to celebrate Father's Day with live jazz provided by Plan B, competitions, face painting for kids, trade booths, food stalls, giveaways, hill climb cars, future classics and old classics. cars.
Feel the saddle of an old classic push bike, hop on an e-bike or just admire the dusting of vintage motorcycles.
The club also hosts the famous hill climb car races every year.
To celebrate the longevity of all major events, the automobile club is offering a great Father's Day package to win for a lucky dad!
The package includes admission tickets for a family to the upcoming auto show, a club product package and the chance to enjoy the thrill of a passenger ride at the Summer Hill Climb in October.
The event's presenting sponsor, Laguna Real Estate, generously added a connoisseur's bottle of Lobster Reef Marlborough Sauvignon Blanc to the package.
The Hill Climb Voucher and Merchandise Set can be picked up at the Auto Show from the Hill Climb Lookout.
Collect the bottle of wine at the Laguna booth.
Winner drawn Monday, August 29.
To enter the competition, go to noosatoday.com.au/competitions
When: Father's Day, Sunday, September 4, from 9:30 a.m. to 1:30 p.m.
Where: Noosa District Sports Complex, Tewantin.
Cost: $12, free for children.
For more information on the Motor Show and Hill Climb visit noosacarclub.com.au
It's not too late to enter your beloved classic into the show or race it up the hill.