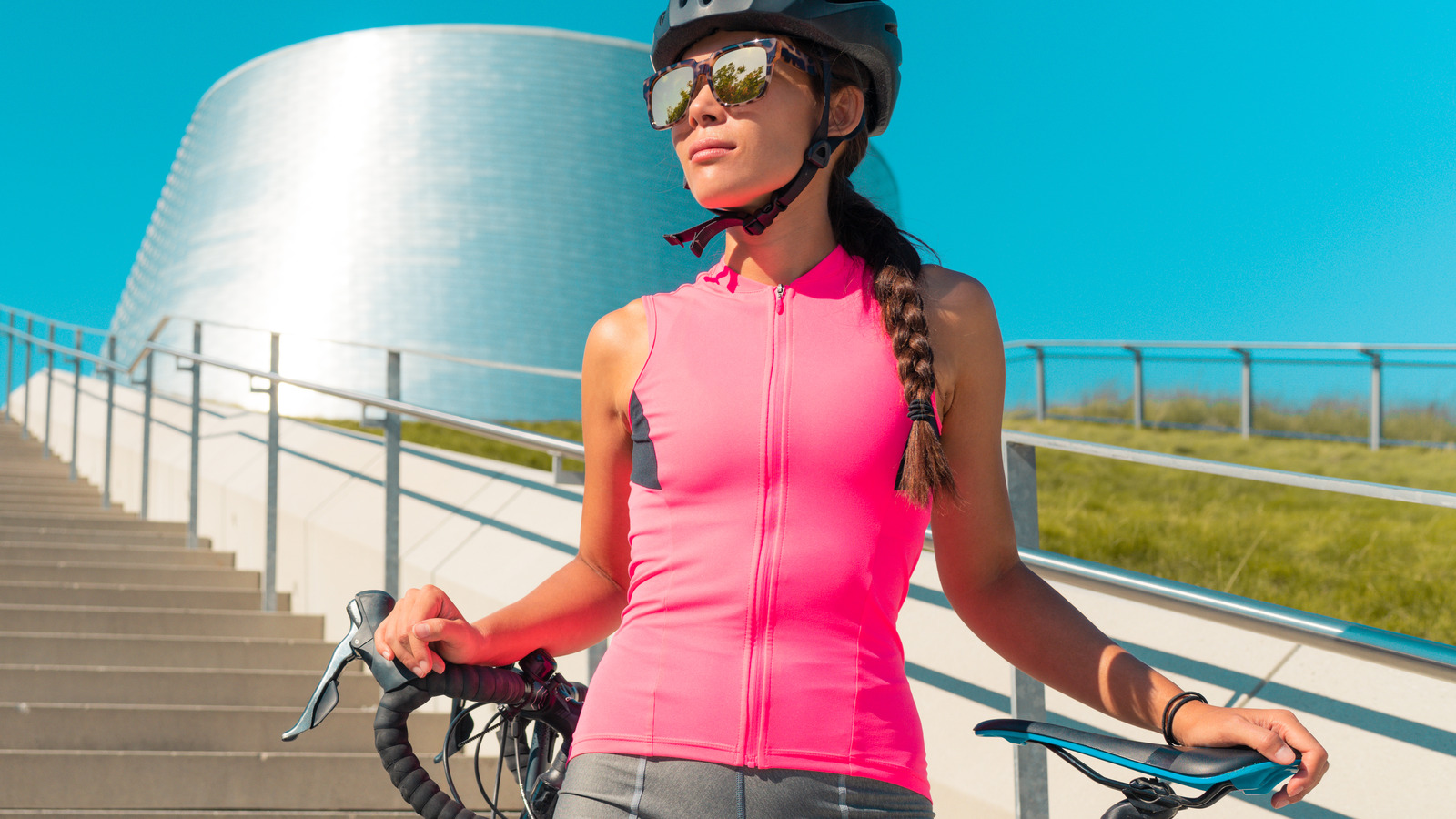 Why We Can't Wait To Ditch Bike Shorts In 2022
While we have no problem seeing people wearing biker shorts on their bikes, we're tired of seeing them everywhere else. The main reason we don't like them is because of their awkward length. Since cycling shorts have a length that stops a little above the knee, they make the legs appear shorter rather than longer. As the Wall Street Journal pointed out, not everyone has long legs, so they're not particularly flattering, especially for people with short to medium legs. Even if you're one of those lucky people with long legs, wouldn't you rather wear something that makes them look even longer rather than shorter?
Moreover, they are not comfortable for different types of weather. Since they are a form of shorts, they would definitely not be suitable for cold fall or winter temperatures, so we usually see them in hot spring and summer weather. However, they don't seem particularly comfortable for hot summer days, as the combination of longer than usual length and tight, stretchy material in the sweat-inducing hot rays of the sun seems like a recipe for discomfort.
Aside from comfort, cycling shorts are unrealistic because they don't fit much other than sportswear. Although InStyle mentioned that biker shorts go well with certain items, such as oversized t-shirts and sports bras, they are difficult to style. Since they are difficult to dress down, they are impractical to wear to work, on dates, to parties, or to restaurants, so they should be reserved for athletics only.