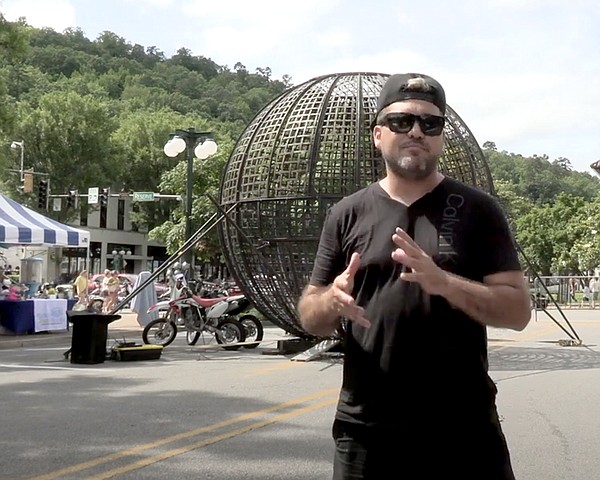 Vintage motorcycles and stuntmen round out this year's Bike Fest
The 2022 Hot Springs Bike Fest wrapped up Saturday with events and shows throughout downtown Hot Springs.
At the corner of Broadway Street and Malvern Avenue, vintage motorcycles dating back to the 1920s were on display.
The show is hosted annually by the Diamond Chapter of the Antique Motorcycle Club of America and president Michael Thomson said Saturday that 50 to 70 motorcycles will be on display.
Video not playing? Click here https://www.youtube.com/embed/o0dsLJxtwmc
"It's the vintage motorcycles in the park…and we just put old vintage bikes on display for the public to see that you won't see anywhere but places like this," he said. "We've got some really cool stuff here. A (1924) Ner-A-Car there. Some fantastic old motorcycles here and we all love them, and we bring them in and love showing them off."
On Friday and Saturday, Team X Metal Riders performed Globe of Death shows at Hill Wheatley Plaza. Inside the globe, several cyclists simultaneously perform horizontal and vertical loops in the mesh structure.
Video not playing? Click here https://www.youtube.com/embed/p1teeMHWTlk
"We do a lot of shows and we also do a lot of TV shows, appearances," X Metal Riders leader captain Jhonatan Dominguez said. "We've been with Monster Jam and as I mentioned before, this is our first time here in Hot Springs with this bike rally."
Dominguez said the shows last between eight and 12 minutes with three riders, although his team holds the record with eight motorcycles inside the Globe of Death at a time.
Print Headline: WATCH: Vintage motorcycles and stuntmen round out this year's Bike Fest