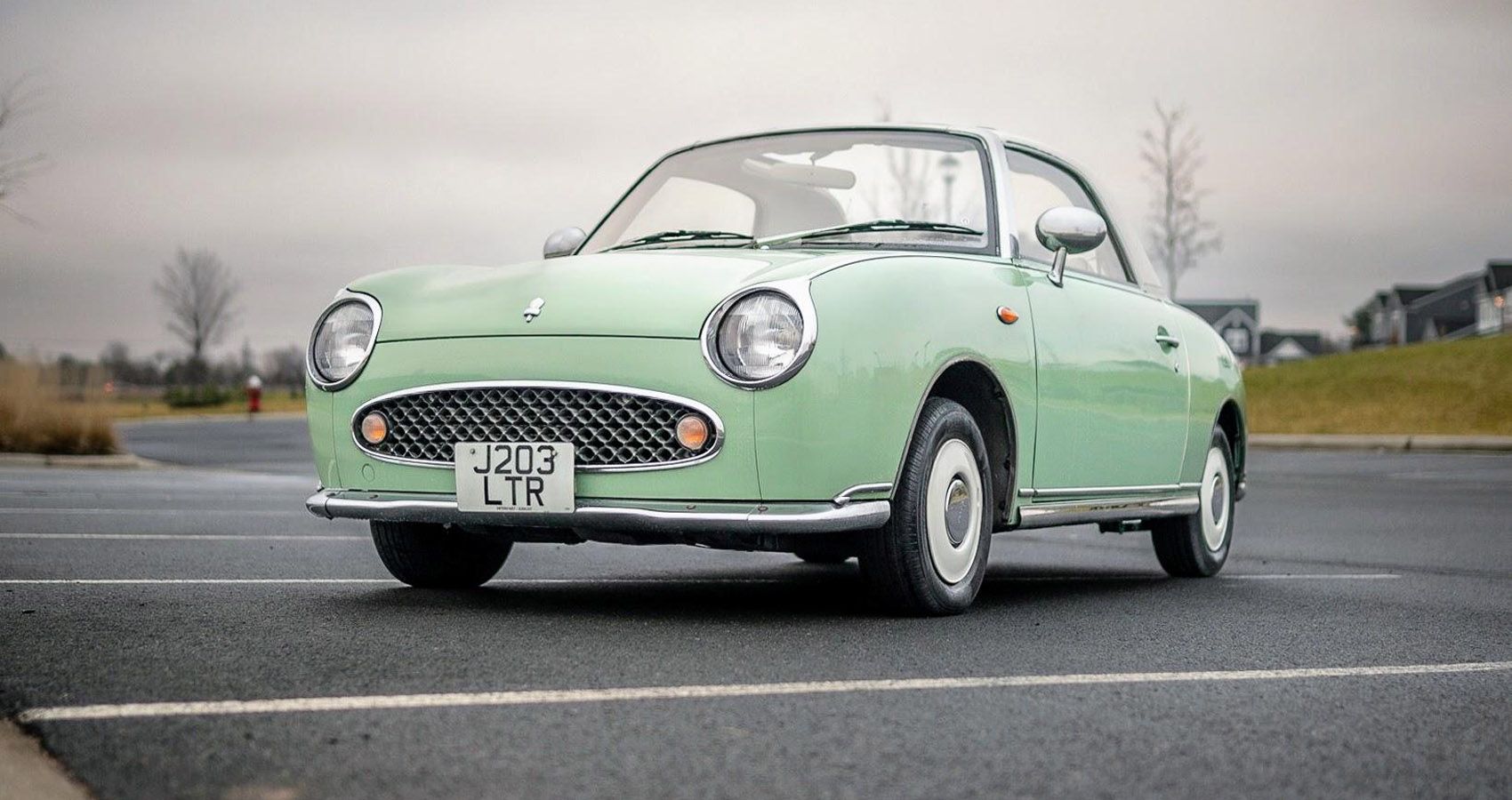 This small Kei car is the cheapest JDM for budget-conscious collectors
The Japanese Kei class of cars have been around for over seven decades now. For those who don't know, the Kei car is what microcars are in Europe. In Europe, the microcar boom was gaining momentum in the mid-1950s, but for Japan, it all started way earlier, in the late 1940s. The idea behind all these cars was to reach the masses and to sell in volume rather than anything else. It was the time when the whole world was recovering from the aftermath of World War II, so many car manufacturers were in financial difficulty.
However, Japan was quickest to respond to the problem by creating a new class of vehicle with lucrative tax breaks in 1949. The Kei class of car was limited to a maximum length of 9.2 feet, a maximum width of 3 .3 feet and a maximum height of 6.6 feet. The engine displacement limit was limited to a maximum of 100 cc for a two-stroke engine and 150 cc for a four-stroke engine. Over the years these limitations have increased, but Kei cars have proven that sometimes the best things come in small packages. They have evolved over time and still exist in the Japanese auto bazaar.
Many of them were sold exclusively in the Japanese domestic market, or JDM in short, and were forbidden fruits for autophiles and collectors in the United States. Now, while some JDM cars are expensive, there are plenty that fit the bill of a budget-conscious collector and that's where Kei cars come in. Like this one, called the Nissan Figaro. It's small and cute, but you're sure to be bombarded with fans wherever you are. Let's dive into the past of this beautiful Kei car.
RELATED: Here's What You Need to Know About Kei Cars
The modern retro classic: Nissan Figaro
It may look vintage, but the Figaro is more of a modern classic. Built for just one year in 1991 as a limited edition model, the Nissan Figaro was the last in the series of short-lived Pike Factory cars like the S-Cargo, BE-1 and Pao. Of these four Kei cars, the Nissan Figaro was the perfect marriage of modern motoring and old-school styling and today has become an ideal gateway to classic car ownership. It was sold through Nissan Cherry Stores under the marketing slogan "Back to the Future" in 1991, sorry DMC DeLorean. Nissan initially sold only 8,000 examples, but had to add 12,000 more to meet the growing demand at the time. The car became so popular that Nissan had to launch a lottery system so that everyone had an equal chance of owning a Figaro.
It's the aesthetics that attract people to a Nissan Figaro car. It has a distinctive roof that folds under the large hood at the rear just above its small boot between the taillights. The B-pillars and areas above the side windows remain in place. The storage space seems small, but one can opt for a stylish luggage rack that can be mounted on the upper trunk. It might not be a full-fledged convertible, but it's fascinating. With a characteristic bubble-style rear end, adorable round headlights, an iconic oval grille and plenty of chrome treatments all around, it was nothing short of a fashion statement in the early 90s.
As well as turning heads, this pocket car also featured power steering, power windows, full air conditioning, old school CD player, 2+2 seating and a stylish vintage interior.
RELATED: Here's How Much a 1989 Nissan Pao Costs Today
There's a Funhouse under the little hood
The 1,800-pound Nissan Figaro was only 147 inches long, but it could easily house a 1.0-liter turbocharged inline-4 engine mated to a 3-speed automatic transmission. This powertrain developed 75 horsepower and 78 lb-ft of torque, which was enough for a top spin of 106 MPH. These numbers may seem small, but these pint-sized cars are a lot of fun for driving enthusiasts everywhere. The same reason why everyone loved and still loves the VW Beetle. The small engine responds with alacrity and a rear-wheel-drive powertrain provides better driving stability. Its compact size makes it convenient for city driving and its fuel economy is a breeze.
The only thing to worry about is tracking the car's history, as most JDM cars don't have a VIN or VIN. It's wiser to ask for the car's "bid sheet" as it might contain key details about aftermarket modifications, paintwork, accidents or bodily damage, if any.
RELATED: 8 Things JDM Sports Car Owners Keep Quiet About
The real JDM for a budget conscious fan
Under the 25-year auto import rule, only a car over 25 years old can be legally imported into the United States, regardless of compliance with U.S. safety and emissions standards. However, some US states may have additional restrictions, so it's best to check the laws before depositing the money.
That said; JDM is an attractive marker for budget conscious collectors as they are known for their reliability and don't always cost an arm and a leg. They are easier to maintain and there is plenty of aftermarket support in the US. Most of the time, they are fun second cars that can be modified to the highest degree and then resold for a profit later.
You can get a Nissan Figaro for as low as $10,000 for a well-maintained example. However, a Figaro in mint condition can set you back around $40,000, which fills the bill for a budget-conscious JDM fan. Most of these cars are still in good condition and have relatively low mileage, so this is also something that attracts buyers. Plus, who can resist those puppy dog ​​looks?
Sources: TopSpeed, JDMbuysell