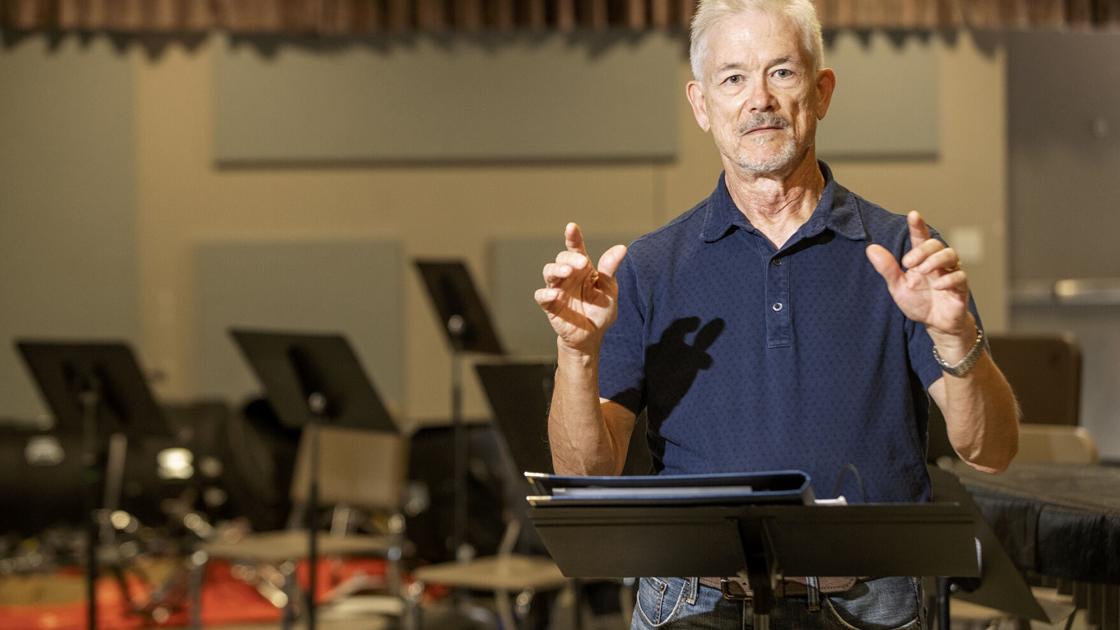 The group's first rehearsal since before the pandemic left the director feeling lonely | Local News
What if you had a group rehearsal and no one came?
That's kind of what Don Jacobson feels. Jacobson, director of the Iowa Western Community Band, which is made up mostly of community alumni, attempted to have a rehearsal on Tuesday, and only 11 people showed up. The group normally has around 30 members – but it hasn't practiced since before the pandemic.
Jacobson notifies members by email of rehearsals, cancellations, program information and everything else they need to know, but he wasn't sure what to expect this time around.
"I really hadn't heard too much about it," he said. "A man said he wasn't coming back.
Since many members are older, there is some hesitation due to the increase in COVID-19 cases over the past month, Jacobson said.
"Those who were there were all vaccinated, I'm sure," he said.
The trumpet section was the one with the best attendance, with three in attendance for practice – with one caveat: after rehearsal, trumpeter Bob Mueller, who played in the group for almost 20 years, told Jacobson: "I'm 92 years old now, and I think it's finally time to give it up.
But there is plenty of room for new members. No audition is required and there is no membership fee. The group meets at 7 p.m. on Tuesday in the group room on the lower level of the Iowa Western Community College Center for the Arts. For more information or to encourage the manager by saying that you will be there, call Jacobson at 402-619-8408.