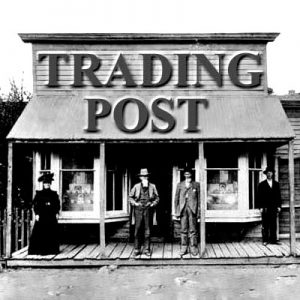 September 21, 2022 trading post
For sale: A new 9×7-inch Apple iPad, used for one day only. Asking $125. Call 903-438-6181.
Tzumi PopSolo – Rechargeable Bluetooth Karaoke Microphone and Voice Mixer with Smartphone Holder (Black) Asking for $10, Also New Still in the Box Lazer Maze requires you to use mirrors, beam splitters, a bit of science and brains to steer laser through a series of mind-challenging mazes and illuminate the target asking for $22 and a new pair of ladies' Universal Thread tan boots asking for $25, call 903.440.5523 for a question and photo
For sale: a four-wheeled Polara Sportsman 500. "In tip top shape." Asking $4,500.00 for it. Also for sale, a 350 gallon portable septic tank. Asking $150.00 for it. And, two round sinks. Asking $25.00 each. Metal posts measuring 5′, 12′, 10′ and 8′. Also, for sale, an oak coffee table, two end tables and a coffee table. Asking $150.00… If you are interested in any of these items or for more information, please call 903-348-5820…
Wanted: someone to mow the lawn, 903 689 6322
Lots of yellow squash $1 each; red and green peppers 2/$1; courgettes, cantaloupes, Israeli melons priced by size; a few hot peppers $1 per 1/2 lb; frozen blueberries $5/lb. All from our family farm east of Sulfur Springs. No herbicides or pesticides used. Please call 903-945-2986 for details.
a pink Project Mc2 Pixel handbag for young girls, Smart Pixel handbag with over 10 pre-programmed animations, download the free and easy to use iOS and Android app, connect to your device and program the LED lights. Customize colors, designs (freehand or "stamps"), words, fonts and speed. Link images to create animations. this is something new to me but this purse was seen in the emmy nominated netflix original series, the project mc² smart pixel purse is the ultimate really cool fashion accessory call me or text text me for the photo 903.440.5523, asking for $13
For sale: guinea pigs, 1 female, 1 male. Comes with cage and litter. $50 for everything. 903 438 2372
I'm looking for someone to babysit my 4 year old Shih Tzu when we go out on the town. Affectionate dog for the most part but not used to children. The ideal situation would be an elderly person or a couple in your home who only have one other dog and a fenced and secure backyard. Pay according to the description above. Call or text Ann at 903-439-5055.
Magformers Hi-Tech Walking Robot Set (45 Pieces), About This Item The original and authentic Magformers. Build with 6 triangles, 14 squares, 2 diamonds, 2 trapezoids, 2 arcs, 4 sectors, 5 mini rectangles, 1 super rectangle. Perfect for brain development, critical thinking and education. Step-by-step teaching idea booklet with ideas and follow-up instructions. Neodymium rare earth magnets for guaranteed connectivity. Compatible with all Magformers shapes and accessories. High quality BPA-free ABS plastic super strong, safe and durable. CE, ASTM and EN71 compliant, new still in box for photo or question, call or text me at 903.440.5523. I also always have a new Made by Me in the box! Easy to tie quilt making. Makes a 59″ x 39″ fleece quilt. No sew, no cut asking $10, and a new set of clear and frosted glasses and ladies asking $10, call or text 903.440.5523
Kids' bikes: Huffy Sea Star 20-inch girl's bike, blue with silver handlebar streamers, excellent condition, like new, $40; Boys Surge Bike 18″ wheels, good condition, needs new pedal, $15; Huffy 20″ boys bike, needs new pedals, $10; 16″ boys bike with training wheels, good condition, $25; Girls' 18-inch bike (purple) Ozone, one pedal is cracked, left brake cable missing, but right brakes and shifts well, $15; Razor Powercord E100 electric scooter, great condition, $75 (works, no charger but can be purchased online for $16); 24″ purple skateboard, good condition, $10; Ripstick (skateboard type) 29″ long, good condition, red, $10; Study carels for homeschooling or ??, wooden, $25 each (we have 17, group discount available), 50″ high, 32 1/2″ wide 33″ deep. New Toastmaster electric can opener, black, in box, $10; Black office chair, reclining, good condition, $25; Black TV stand, good condition, 22 1/2″ high, 51 1/4″ long, 15 3/4″ deep, $5; vintage Native American Indian statue, heavy 1960s piece, hand painted, $65; Belgian billiard balls, like new, in box, $40; Seven vintage KLM Delfts Holland ceramic houses, $50, no corks but excellent; Skill saws (two) $10 each, old but functional; White noise machine, 12 different soothing sounds, $10; The Smart Stages Laugh and Learn Kids Chair, $15, comes with batteries; Leap Frog player and books, works well, comes with 3 cassettes and books, $15; Boosters jump boots, blue, $25, hold up to 88 lbs; Quality Bumble Bee costume, 12-24 months, $20; All-new KISS rechargeable nailing system, $15, multiple (12) file heads included; 903-945-2653 (call or leave a message), 920-426-0020 (call or text), 920-289-0182 (text).
Easy Home Portable Air Conditioning 8000 BTU, excellent working condition, for photo or info call or text 903.440.5523 leave message if no answer will return call or text, asking $90
Lots of yellow squash $1 each; red and green peppers 2/$1; courgettes, cantaloupes, Israeli melons priced by size; a few hot peppers $1 per 1/2 lb; frozen blueberries $5/lb. All from our family farm east of Sulfur Springs; No herbicides or pesticides used. Please call 903-945-2986 for details.
Great Pyrenees thoroughbred, 10 weeks. Had their first series of vaccines, were dewormed. Ready for a new home, and share a video of them. Was $400 now $200. Call or text 972-841-9642
WowWee Robosapien Heroic Humanoid Robot, Robosapien is an iconic humanoid robot that operates via controller or Bluetooth. With a full range of high-speed dynamic movements, interactive sensors, and a unique personality, it's a multifunctional, thinking robot with an attitude. Voice recognition commands
Fast and functional arms with two types of clamps Multi-speed dynamic walk, run and rotation
Controller or Bluebooth activated still in great working order, call 903.440.5523 asking only $50
For sale: a "new" Asus laptop. Asking $100.00 for it. If you are interested or for more information, please call 903-951-3472.
Brand new Fondu 22 piece set, asking $22, call 903.440.5523, for photo or information
2 cemetery lots at Restlawn Memorial Park. $1,000 each. 903-885-5494.
Wanted: portable welder, current or not, cash. 9O3-348-4498
Wanted: car batteries, tractor batteries, scooter batteries, all old lead acid batteries. Will come and pick them up. 903-348-4498.
---