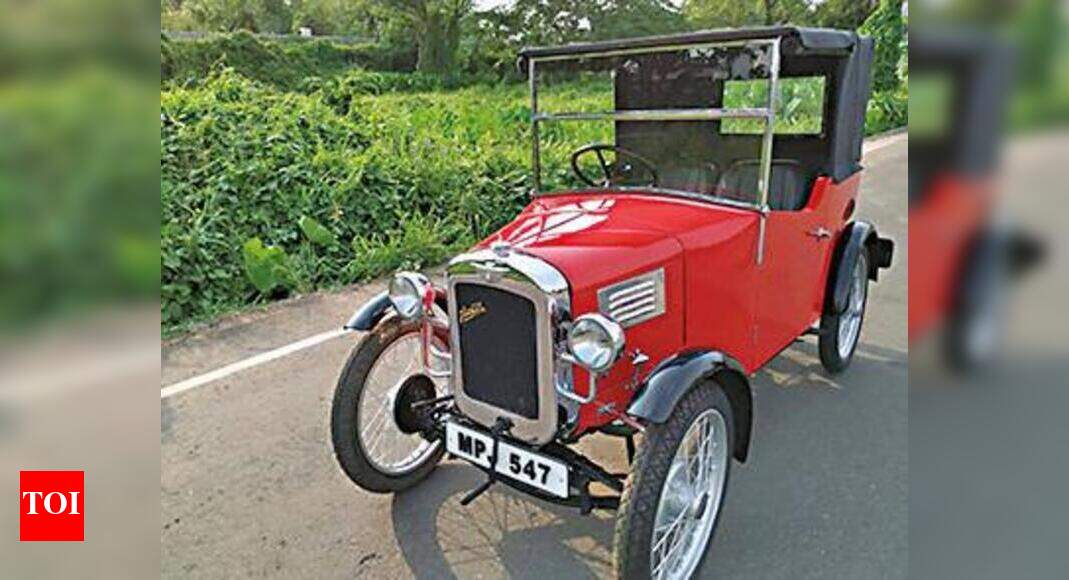 Rules changed to boost sales of older vehicles | Kochi News
With the amendment by the Union Ministry of Road Transport and Highways of the Central Motor Vehicle Rules, 1989 to pave the way for the registration of older vehicles in a separate category, stakeholders in the field believe this will boost more the sector of the sale of old vehicles.
In accordance with the amended rules, older vehicles over 50 years old, without major modifications, will be registered in the VA registration number series. The registration fee is Rs 20,000 and Rs 5,000 for re-registration.
The sale of vintage vehicles is already at high speed in the state following the announcement by the central government of a scrapping policy. "The new registration rules will boost sales even more because people don't have to worry about vehicle scrapping. The people of Kerala are now showing an interest in collecting vintage vehicles. Young people are attracted to motorcycles. Those of middle age or older prefer vintage cars. We receive many calls from people wishing to sell old vehicles due to financial problems and maintenance difficulties ", explains Rinesh Ravi, president of the Cochin Vintage Club.
Age and condition determine the price which can reach hundreds of thousands of rupees. But many owners do not part with them for emotional reasons. There were a lot of vintage cars in Kerala. But the numbers are now down with people in other parts of India and abroad buying them.
"As there are not many old vehicles in the state to change hands, most vehicles are brought to Kerala from other states. The new registration rules are sure to boost the market. workshop, we recover vintage vehicles manufactured between 1945 and 1965, for restoration. There are owners who are willing to shell out hundreds of thousands of dollars, "says Suresh Krishnan, who runs a workshop that deals only with vintage vehicles in Ernakulam.
Those who run antique vehicle restoration shops either make parts or import them from other states or from overseas. It takes six months to completely restore a vehicle and it will cost Rs 5 to 6 lakhs, depending on various factors.
However, Akhil Vishnu, owner of a workshop with a collection of 30 vintage vehicles, says he doesn't think the market will change much. "Right now we can drive a vintage vehicle on the road any day. But the changed rules do not allow it, even if the price of the vehicle will increase. You can take it on the road for display and mechanical purposes only, "Akhil explains.
MVD officials, meanwhile, said it will take time to implement the rules as the ministry needs to make further changes to the registration process and also update the registration software.
FacebookTwitterLinkedinE-mail