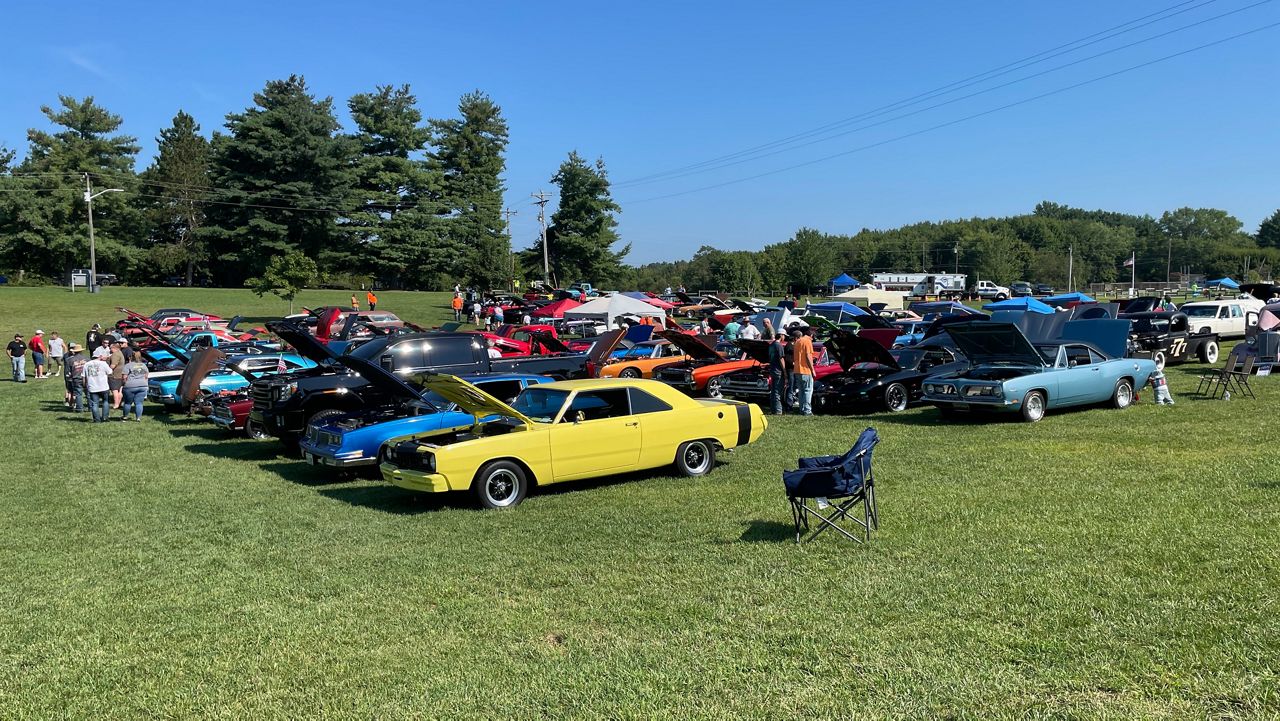 Raising money for cops and kids
ALEXANDRIA, Ky. — Music rumbled from the stage with vintage and one-of-a-kind cars on display at AJ Jolly Park on Sunday. Kevin Peters and his family had their own muscle cars on display at the show. Peters said the love for the cars came from generations of family members.
"I think the best part is bringing old cars back to life," he said.
As people looked at cars like the ones Peters and his family brought in on a hot, sunny summer day, auto show organizers said there was a goal to raise money for an event of Christmas, Cops and Kids. Those with Campbell County FOP #10 put it on every year, and funds from events like this Park and Rides for Heroes event help give the kids a Christmas.
"Every entry for these cars, every bike in the ride, every drink we sell, every t-shirt we sell, the live auction we do at the end of the day, every penny of what we collect goes towards our program," said Adam Brown, one of the event organizers.
The program, Cops and Kids, has become a staple over the years to ensure that some of the youngest members of our community see a bit of Christmas cheer. While Peters and his family love showing off their muscle cars at shows like this, it's giving back to a good cause.
"Certainly like supporting FOP, anything to do with it and their kids program," Peters said.