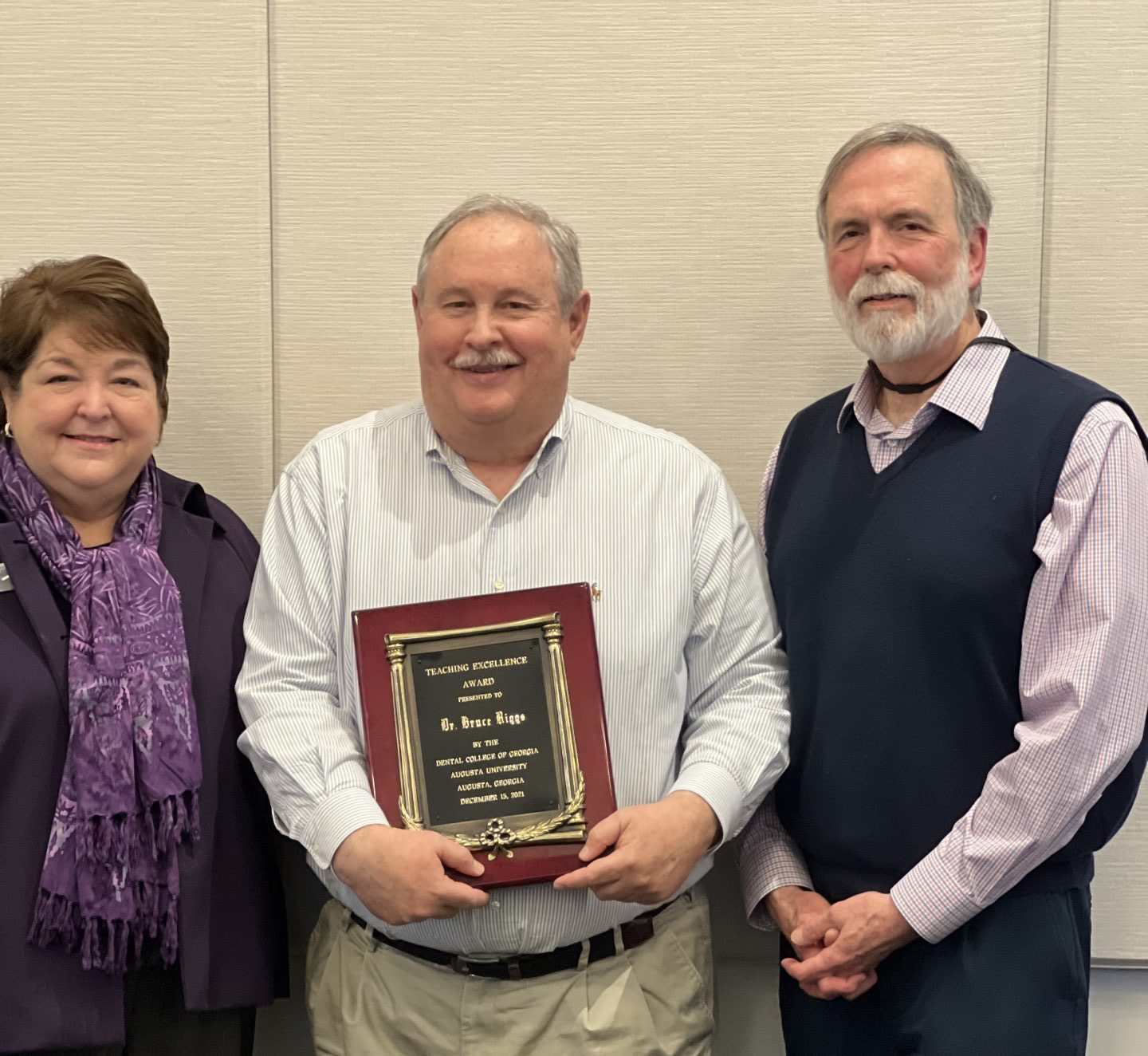 Professor of Pediatric Dentistry Honored with Excellence in Teaching Award – Jagwire
The Dental College of Georgia recently named Dr. Bruce Riggs (MPH '17) the 2021 recipient of the Excellence in Teaching Award. This award is DCG's highest educational recognition.
Riggs was praised by nominees for his positivity and preparation. "He creates the perfect fusion of 'real' and 'academic' dentistry, made possible by his many years of successful clinical practice," said Dr. Luke Robert (DMD '20), resident in pediatric dentistry.
"He's sure to hammer home the takeaways from what can sometimes be an overwhelming amount of material, ensuring we'll be ready for the world of private practice."
Her students praise her friendly and approachable teaching style.
"He is always ready for class and really stands up for the students and their success. He knows the students by name and he remembers things like where you're from and what hobbies you might have, and he tries to make those connections with the students," said a dental student. . "His encouragement is boundless and his reputation is impressive."
Dr. Tara Schafer, chair of the Department of Pediatric Dentistry, said Riggs provides extensive lectures and clinical support.
"He introduced many innovative teaching methods and greatly invigorated all courses in our program," Schafer said.
Riggs is an associate professor of pediatric dentistry in the Department of Pediatric Dentistry and holds a master's degree in public health, which he earned from Augusta University in 2017. He is the co-coordinator of Give Kids a Smile Day, which involves the coordination of screening. examinations; transport to and from the DCG; and scheduling students, residents, faculty, and private practitioners to provide treatment. He is also a fan of classic cars, vintage clocks and guitars.
Riggs was recognized at the annual DCG faculty retreat.
The DCG Teaching Excellence Award was established over 25 years ago to recognize full-time faculty for their outstanding teaching efforts. The scholar receives a one-time salary supplement and a grant to support their teaching efforts within the college.