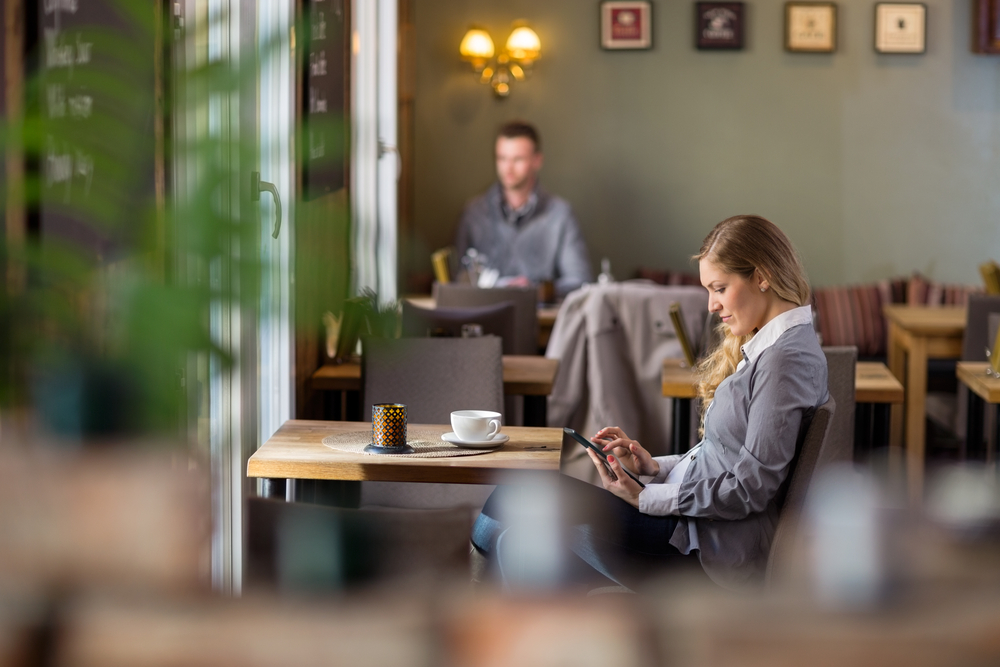 Part-time a problem? A 40-hour week was not ordained by God
Our regular columnist Molly Quell is tired of hearing all the talk about part-time work in the Netherlands. She says 40 hours a week is not ordained by God, and pay is not the only reason people don't work full time.
Against all my best judgment, I have repeatedly allowed myself to be drawn into debates about the country's "part-time" work crisis. In group discussions, on Twitter, at the table. The argument goes like this: the Netherlands has a labor shortage. Many people in the Netherlands work part-time, supported by social benefits. If these people worked full time, our problems would be solved.
"Insert the full-time premium, because our labor market is down," says the FD. "The economy is being stuck in the mud,' wrote D66 MP Jan Paternotte on Twitter, demanding a full-time bonus.
A full-time bonus
A proposal currently under consideration provides for a 5% salary bonus for people in the education sector working part-time to move to full-time work. But many argue for such a bonus to be offered more widely.
While people with job titles like "economist" and "member of parliament" seem to like the idea, many don't.
And I know this will shock many Dutch people, but they are not the only country on the planet experiencing a labor shortage. In fact, most of Europe, the United States, Australia, Singapore, the list goes on, have more jobs than workers. And these places don't have a part-time work culture.
It is true that the Dutch are more likely to work part-time than their European counterparts. The dirty little secret that no one wants to mention is that the Dutch also have a higher labor force participation rate than the rest of Europe.
While around 57% of the working population in Italy, Greece and Belgium are employed, the Dutch lead the EU with 67%.
When you choose to work part-time, many people give up their jobs altogether. I'm not a fanciful FD columnist, but that seems like one thing that would make the labor shortage worse.
more than salary
While how much you earn certainly contributes to how much you're willing to work, salary isn't the only factor. Your own health, desire, need to care for young children or aging parents, and many other factors come into play when deciding how many hours to work. (If that's a choice, but more on that later.)
A recent survey by the government's socio-cultural think tank SCP shows that a full-time bonus will not encourage more women to work full-time. As I write this column, schoolchildren in the Netherlands are going away for a week to herfstvakantie. Most schools operate from 8:30 a.m. to 3 p.m., with half days on Wednesdays. They are closed for at least six weeks in the summer.
Those aren't full-time hours, and it turns out you can't let your eight-year-old go wild until you get home from work at 6 p.m. There is also a shortage of child care spaces and after-school child care spaces. Personally, I know four parents who would like to work more days per week but cannot because there is no childcare option available for their child.
In 2021, then-Health Minister Hugo de Jonge asked the Netherlands Institute for Human Rights about options to encourage desperately needed healthcare workers to increase their hours during the pandemic.
The answer? Full-time bonuses, increased hourly bonuses and a range of other measures were, according to the board, discriminatory. Since women are stuck with more household chores, they will be less able to take advantage of these programs, and that is discrimination.
What is full time anyway?
Generally, when someone says full time, it means 40 hours of work per week. This number, however, is not ordained by God. This is the number of unions that have managed to fight to meet the standard.
A century ago, it was common to work 10 hours a day, six days a week. There is no reason for the base company to run around 40 hours. The famous economist John Maynard Keynes predicted that we would all work only 15 hours a week by 2030.
According to the CBS National Bureau of Statistics, full-time work is a job of more than 35 hours per week. In the Netherlands, civil servants are considered full-time if they work 36 hours. The OECD sets full-time at more than 30 hours per week.
If you only have Friday afternoon off, working those few extra hours won't earn you a bonus. You are already considered full-time.
part time princesses
The ugly talk turns its nose up at so-called part-time princesses who work three days a week, presumably in marketing, and spend the rest of their time taking yoga classes and drinking oat milk lattes .
It is true that many more women than men work part-time in the Netherlands. Coincidentally, those working part-time are likely to work in health care and education, jobs that are traditionally held by underpaid, overworked women convinced of dragging themselves into poor conditions due to the importance and necessity of their work.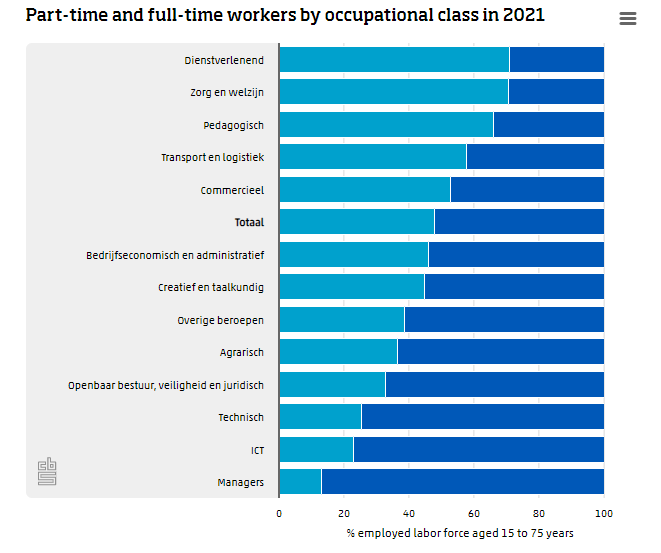 In fact, cashiers are the occupation most likely to work part-time. Teachers and nurses have been complaining about low pay and poor working conditions for years. Their salaries are paid by the government. You don't need a fancy full-time bonus plan to fix this, just give them what they've been asking for all along.
queens of well-being
And what about all those allegations that those of us who work full time (well, 35, 36, or 30 hours a week, depending on who you ask) are funding the lifestyles of those workers at part-timers who subsidize their income with government benefits?
It is certainly true that some of these people probably exist. But most benefits in the Netherlands are means-tested, calculations are complicated and tax rates are marginal.
The examples used by the tax office focus on a working adult and children under 12 earning a particularly low wage – the households most likely to receive subsidies for rent and health care. For very obvious reasons, it is also households that struggle the most to manage a full-time job.
But these examples are all situations that are probably temporary. Parents receive fewer benefits as their children get older, wages rise as unions negotiate better collective agreements, and subsidies and tax rates are constantly changing. The idea that a single parent making $28,000 a year somehow spends an awful lot of time gambling on the exact hours they should be working to maximize their income is absurd.
Can people work more?
All of this dithering assumes that people who work part-time have the option of working full-time and are choosing not to. According to CBS, almost half a million people in the Netherlands would like more hours, but they are not available.
Just because there is a general labor shortage does not mean that every employer is desperate for workers. In fact, many positions are designed to be 32 or 28 hours per week. Many companies, for example, only need a graphic designer three days a week. There is simply no demand for more.
While I've taken years of my life to argue with people about this, the job market mostly seems to be fixing itself. Unemployment has climbed to 3.8% since its low in April. As the number of people looking for work increases, the shortage of employees decreases.
In fact, employers are now expressing concern about diseases causing shortages. According to health and safety body Arboned, around 4.3% of workers were on sick leave in September and these figures are higher in healthcare and education, where around 5.7% of workers were absent .
Maybe instead of complaining about women in tough, low-paying jobs ruining the economy, the Dutch should start encouraging flu shots.
Thank you for your donation to DutchNews.nl
The DutchNews.nl team would like to thank all the generous readers who have donated over the past few weeks. Your financial support has helped us extend our coverage of the coronavirus crisis into evenings and weekends and ensure you are kept up to date with the latest developments.
DutchNews.nl has been free for 14 years, but without the financial support of our readers, we would not be able to provide you with fair and accurate information on all things Dutch. Your contributions make this possible.
If you haven't donated yet, but would like to,
you can do it via Ideal, credit card or Paypal.