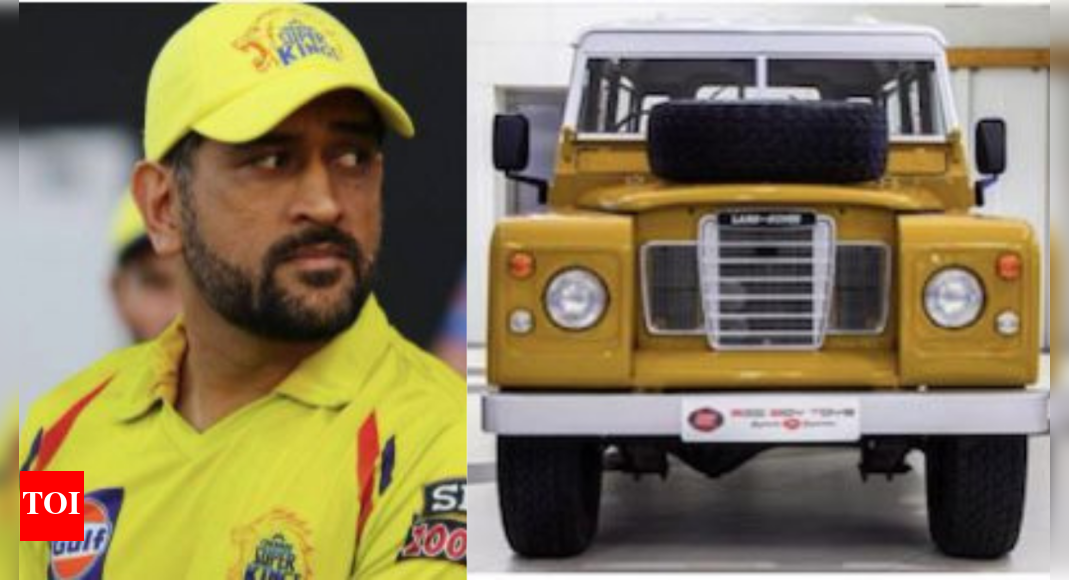 New MS Dhoni car: Dhoni buys a 1971 Land Rover Series III station wagon at an online auction; Details Explained |
Indian cricketing superstar Mahendra Singh Dhoni is well known for his automotive passion and ultra-cool collection of cars and motorbikes. It is therefore not surprising to learn that the former Indian skipper is adding new vehicles to his garage. Plus, his taste for cars and motorcycles is something any car enthusiast would approve of. In keeping with his strong taste for cars, Dhoni's latest purchase is a timeless Land Rover. The SUV was purchased at Big Boy Toyz's premier online classic and
vintage car
auction. The model purchased by Dhoni is a 1971 Land Rover Series III Station Wagon.
The
online auction
included 19 cars from brands including Cadillac, Buick, Chevrolet, Austin, Mercedes and more. While the final selling price of Dhoni's vehicle and other cars has yet to be revealed, the auction of a Volkswagen Beetle started at Rs 1 and went up to Rs 25 lakh.
Going back to Dhoni's Land Rover, the SUV was delivered to him today. The model in its Station Wagon form is quite unique and was manufactured by Land Rover in the UK. The SUV in its standard commercial form featured a 4X4 transfer case and was powered by a 2.3L gasoline engine mated to a four-speed manual gearbox. Details of the exact car purchased by Dhoni are not yet known, so we don't know if the vehicle has any changes.
Speaking of the Big Boy Toyz online auction, the event saw about half of the cars on the auction listing sold. The company plans to focus more on the classic and vintage car vertical and plans to grow the business to around Rs 100 crore.