Morris Arts 'The Color of Life' opens at the Atrium Gallery Thursday – Morris County, NJ
Posted on September 27, 2021
Color and vibrancy are the hallmarks of six talented artists whose works embody the theme "The Color of Life," Morris Arts' Fall / Winter 2021-2022 Invitational Art Exhibition.
Using oils, alcohol inks, digital media, flexible sculptures, acrylics, prints and photographic techniques, they create images ranging from the abstract to the naturalistic.
Morris Arts invites the public to the free opening Home Thursday, September 30, 7 to 9 p.m. at the Atrium Art Gallery, four floors of artwork at the Morris County Administration and Records Building in 10 Court Street, Morristown. Masks and social distancing are mandatory for everyone entering the building. This exhibition marks the first time that art has been displayed in the atrium since before the pandemic.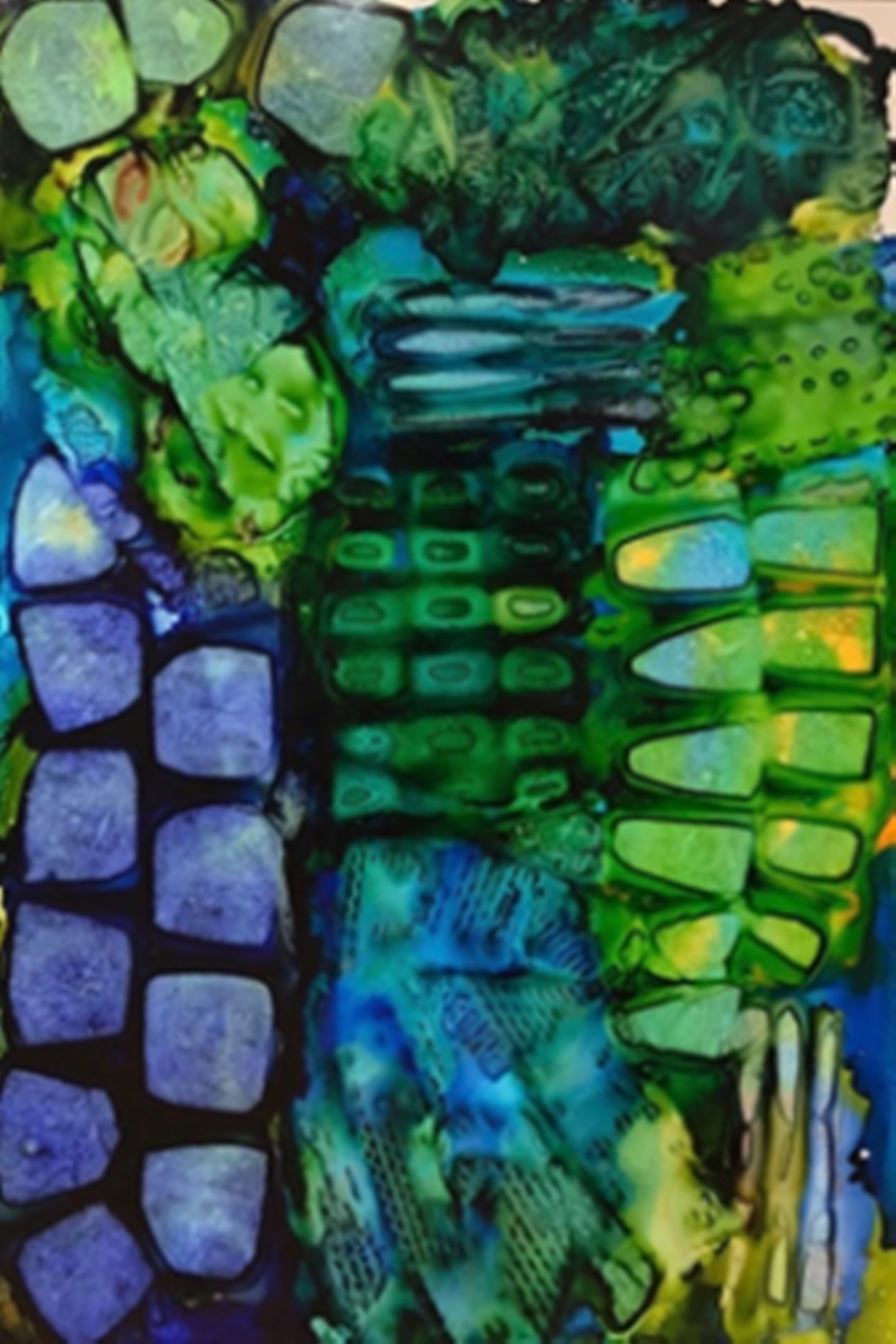 Two Morris County artists present at the invitation. Seeing abstraction through a soft lens is a photographer Daniel Sroka, of Morristown, who creates jewelry-like botanical summaries that invite the viewer to see the details of nature in extraordinary ways.
figurative works of the artist Gregory Egan, of Mendham, uses pencil ink, watercolors, and digital media to capture subjects ranging from vintage cars to beach landscapes, using intense color and delicacy of line to create an emotional connection.
Intense colors of monumental abstracts by the artist Bryant Small, of Jersey City, use alcohol inks to capture a unique shimmering quality, vibrancy and liveliness.
Emerging artist Danielle Masters, of South Orange, inspires by its geometric – and often fanciful – abstractions which mix painting and soft sculptures. Complete the botanical theme with a naturalist, photographer and engraver point of view Yvette Lucas, of
Montclair, showcases the poetry and wisdom of remarkable trees.
Flooded with color, movement and imagination, the prolific and award-winning surrealist Santiago Cohen, from Jersey City, showcase work with rich imagery that invokes symbolism combined with a sense of wonder and sheer delight.
THE COLOR OF LIFE offers gifted artists the opportunity to showcase the range of their talents, while restoring a sense of renewal, resilience and beauty to viewers in these difficult times.
Most of the works are available for sale, with details and prices provided in free catalogs found in the elevator lobbies on floors 2-5. The catalog will also be posted at www.morrisarts.org. The Atrium Art Gallery is free and open to the public during opening hours, 8:30 am to 4:30 pm The exhibition remains in place until January 10, 2022.
Morris Arts is a non-profit organization founded in 1973 dedicated to building community through the arts. Using the arts to inspire, connect and engage, Morris Arts serves as a resource for Morris County with a special focus on arts programming in the community and in schools, advocacy for the arts and community support of artists and arts organizations in the Morris area.
Masterpieces:
Top row: (lr) photo by Dan Sroka, Glass slipper; The intaglio photo of Yvette Lucas, Mother II and Santiago Cohen oil, Crossroads.
Center left: alcohol ink painting by Bryant Small on Yupo paper, The sound of water.
Bottom right: acrylic by Danielle Master and various media, Passages.
Bottom left: digital painting by Gregory Egan, Blue circle.