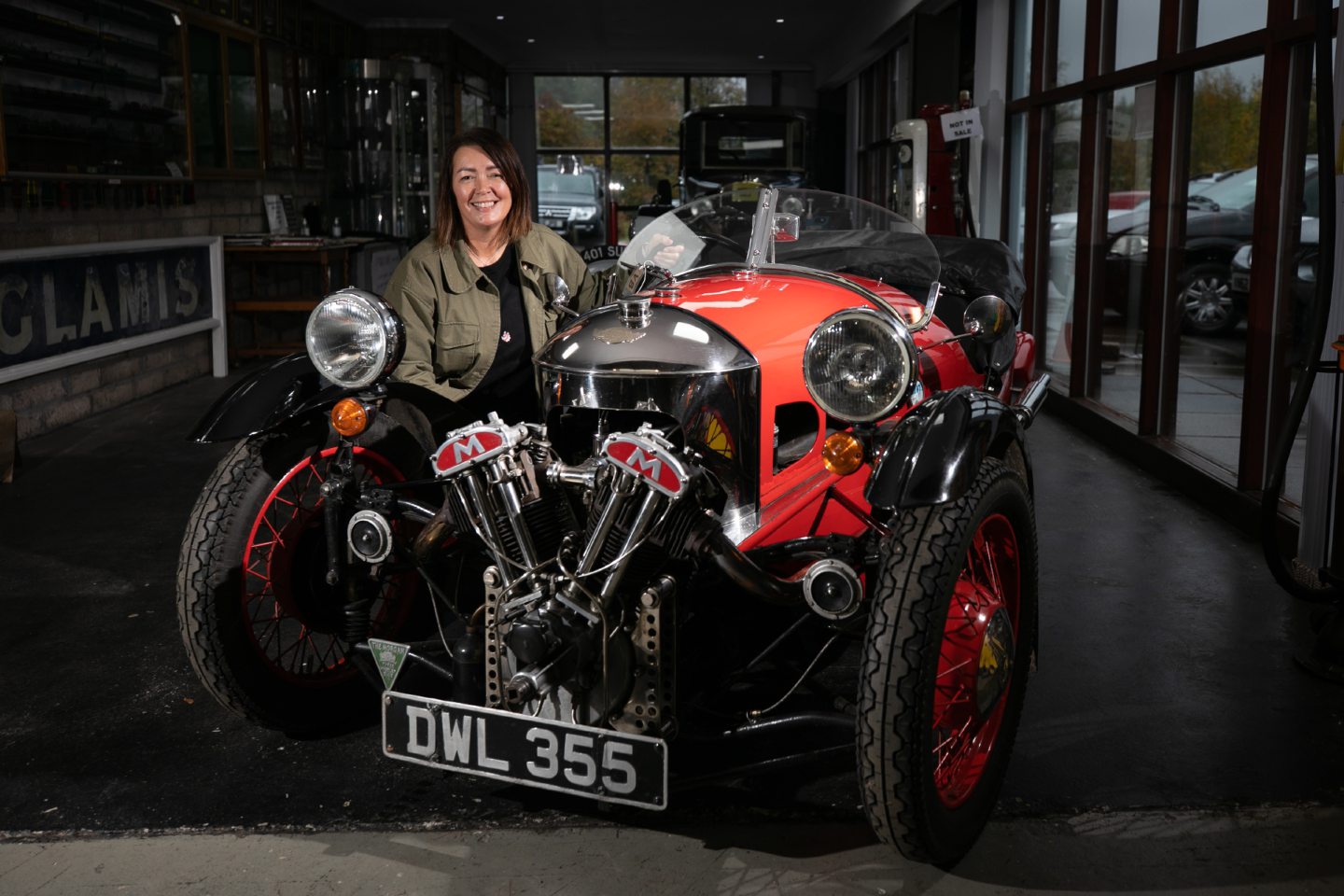 Morgan three-wheeler could fetch highest price in classic Glamis auction
Two- and four-wheel enthusiasts are heading to Angus this weekend in search of their next classic bargain.
But it's an 86-year-old three-wheeler that's set to headline the Strathmore Vintage Vehicle Club's latest auction.
The pristine red 1936 Morgan Super Sport is one of the most famous in the country.
It has covered thousands of miles in the hands of Rattray motorcycle enthusiast, John McDonald.
Sadly, SVVC stalwart John recently passed away and the precious machine is now destined for a new home.
It could fetch up to £30,000 when it goes under the hammer at the club's Bridge View House near Glamis on Saturday.
Popular example
SVVC Chairman Allan Burt said: "She is truly a wonderful Morgan.
"It's the most sought after model with the Matchless air-cooled engine and John has really enjoyed driving it around the country.
"He is very well known on the vintage and classic rally circuit and has participated in so many of our own Glamis Extravaganzas.
"We expect there to be a lot of interest."
Another lot that is already garnering attention in a sale that has attracted enthusiasts from as far away as Orkney and Leicestershire is a 1934 Austin Ascot LT 14/4 Saloon.
The immaculate car has averaged less than 1,000 miles per year over its lifetime.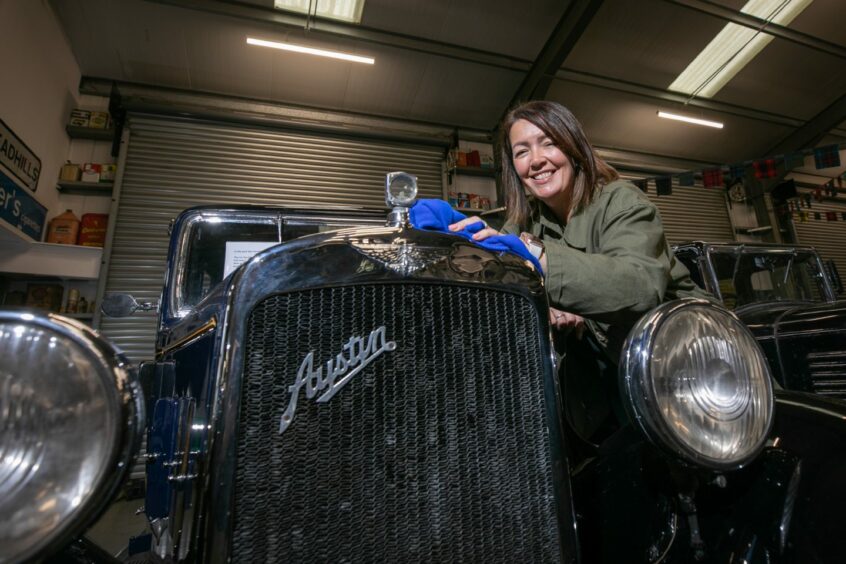 And at the other end of the restoration scale, there's a rare BSA three-speed motorcycle that needs more than a little polish.
There is even a royal rarity in the catalog.
This is a poster relating to Princess Diana's funeral on September 6, 1997.
The article was designed to notify customers of a business closure between 10 a.m. and 2 p.m. that day, but SVVC officials are unsure of its exact origins.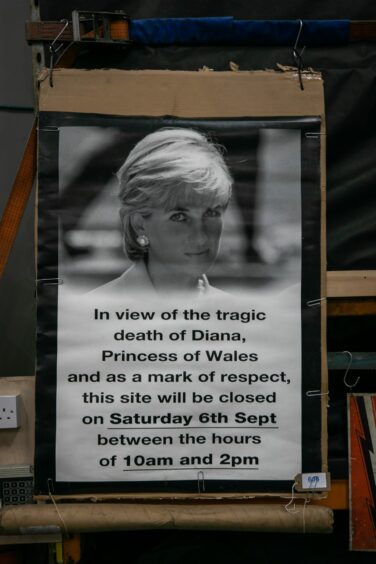 However, there is a chance that it could generate a bit of interest.
And it's sure to be a bargain compared to another Diana-related item that went under the hammer in the south this year.
A 1985 Ford RS Turbo that he once owned hit the dizzying heights of over £700,000 at Silverstone in late August.
Newcomer
The classic car market has accelerated after the pandemic and the Glamis sale includes hundreds of auto lots, including spare parts, panels and manuals.
And a young wizard debunks the myth that the classic hobby is only for people of a certain vintage.
Meigle, 16-year-old Katy Hogg just got her first motorcycle, a 2006 AJS Regal Raptor 125cc.
His grandfather, Stan Williamson, is one of the club's motorcycle experts.
He says Katy already has a keen interest in two-wheeled classics.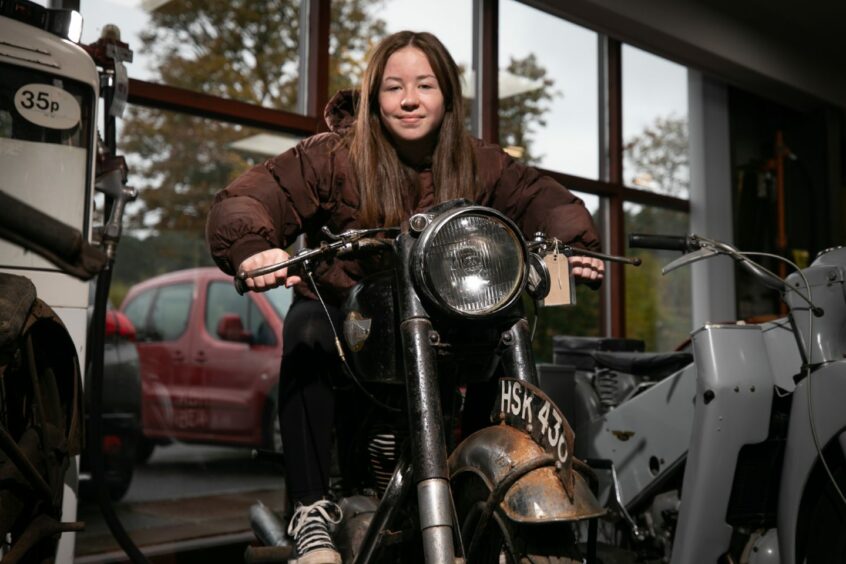 SVVC Administrator Lesley Munro said: "Katy helps out often and will be at the auction on Saturday.
"It's usually a very busy event, so it's great to have some extra help.
"Maybe in a few years I'll have to be careful about Katy taking my job."
The auction visit is open all day on Friday and Saturday from 7 a.m. to 9 a.m.
Already subscribed? Login
[Morgan three-wheeler could hit top price in Glamis classic auction]
[[text]]