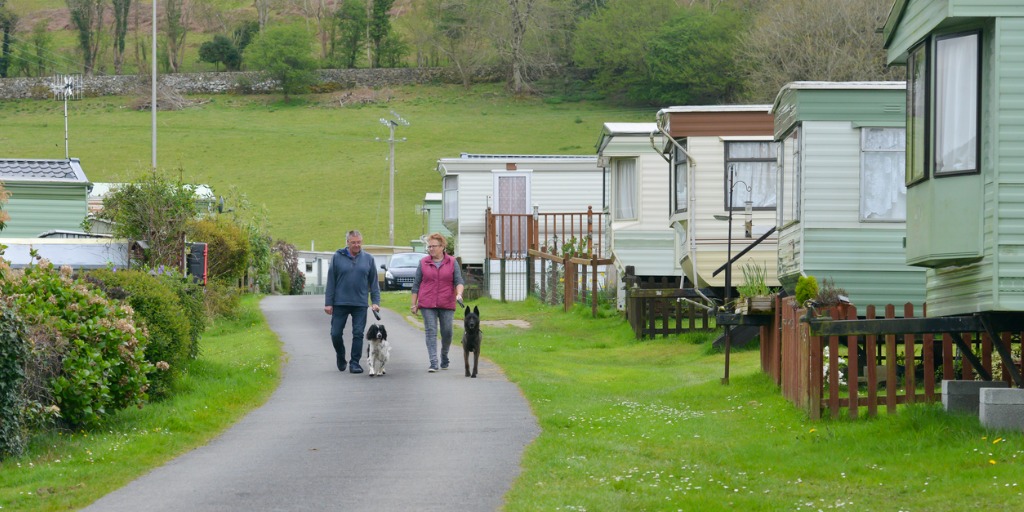 Mobile Home Park Financing: Best Loan Options 2022
Owning a mobile home park (MHP) has become an attractive investment opportunity for seasoned owners and newcomers alike, thanks to a number of creative financing options available.
As with any type of financing, the type of loan you get for mobile home park financing will depend on what you qualify for and the type of real estate you are buying.
What are mobile and manufactured homes?
Mobile homes, also called modular or manufactured homes, are completely factory-built for single-family occupancy. Every mobile or manufactured home must be built in accordance with the Housing and Urban Development (HUD) code, which is federal construction and safety standards for manufactured homes. They are called mobile homes because they can be shipped to their final location, usually via a truck trailer. Mobile homes are generally available in two sizes: single width and double width.
Many real estate investors have created spaces where mobile homes and manufactured homes can constitute a neighborhood. These are called Mobile Home Parks (MHP) or a Manufactured Housing Community (MHC). The owner of the mobile home park will own the property on which each mobile home is located, although the homes themselves will be owned by individual purchasers.
MHPs and MHCs are considered an important part of housing for both rural and non-urban communities. This means that lenders have an interest in funding them under HUD programs across the United States.
What is a Mobile Fleet Loan?
A mobile park loan is debt that a borrower takes out to purchase a mobile home park and pays off over time. To buy a manufactured home park, you need a fair amount of money – depending on where it is, an 80-lot park can have a purchase price of $800,000 or more. Most home buyers don't have that kind of cash lying around, which means they will look to financing.
There are many ways to finance a mobile home park, from traditional loans to seller financing and other creative options.
Where to Find Mobile Home Park Loans
In order to find the right lender for your mobile home park loan, you will need to answer a few questions about your financial situation, the type of park you are looking to finance, and the type of financing that is right for you.
Some things to consider include:
Your business credit score and your personal credit score — Credit scores are the primary means used by lenders to determine your level of risk. More favorable scores can open you up to loan programs with better loan terms, interest rates, and a higher loan amount. Nav can help you determine your credit scores and can help you find ways to improve them. Register for a free account to get started.
Your deposit — how much money do you have to deposit? This will help you determine if you are looking for a more traditional bank loan or if you want to look into other financing options that require less money or a larger loan. Don't forget about closing costs and other fees; you will also want to be able to cover them.
Your risk tolerance — many MHCs or MHPs may seem like good investment opportunities only because they require a lot of work and you think you have the time and ability to improve them. But they can also be risky, whether they are in good or bad condition and no matter how much time and investment you are willing to put into them, just like any other loan or investment. Make sure you know how much you're willing to risk before deciding which lender to choose or which property to buy.
Facts about your MHC or MHP — will mobile home buyers be interested in your location? What types of properties will you offer to buyers? What kind of improvements will you need to make to the property after buying it? Are there any accessibility issues? What type of insurance will you need? These are all important questions you will need to consider when considering the location of your MHC.
How to finance the purchase of a mobile home park
There are several loan options available for financing a mobile home park, including:
Offer all cash
This is the simplest way to buy a fleet of mobile homes: buy everything in cash. Of course, few buyers have the ability to pay cash for an entire property.
Traditional loans or bank financing
If you have excellent credit and a good business history with a down payment of at least 20%, you may be able to choose from a few different small business loans for the mobile home park. You'll typically get a five-year term and a recourse loan, with a fixed-rate and variable-rate interest option. Commercial mortgages or commercial real estate often offer competitive rates for financing mobile home parks, but smaller local banks will be a good option if your MHC or MHP loan is under $1 million.
Commercial mortgage-backed securities (CMBS)
Known as conduit financing, these loans come from traditional financial institutions but are then sold to smaller banks or financial brokers. Although you can only qualify for one of these loans for financing of at least $1 million, they offer 10-year terms, low and fixed interest rates, and are non-recourse. You can also use them to cash in and pay for other necessities around your mobile home park, like improving shared facilities. However, beware of "defeasance", which is a penalty for prepaying the loan and can be almost as large as the loan itself.
Federal loan financing
You may have heard of Fannie Mae (FNMA) and Freddie Mac, the federally backed mortgage lenders that buy and secure mortgages through secondary mortgage lenders. These programs also offer mobile home park loan programs that you can apply for. These federally guaranteed loans offer fixed rates for a number of loan terms and are generally stable because they are backed by the US Congress. They also tend to be funded quickly and relatively flexible. However, the requirements to qualify can be limiting, such as:
Previous experience owning or operating a mobile home park, which would make it difficult for a first-time buyer
A large amount of liquid assets or cash
85% minimum occupancy requirement for the property
A preference for the site to accommodate at least 50% double-width homes
Vendor financing
About 60% of mobile home parks in the United States are owned by the people who originally created them in the 1960s, and many of those owners are ready to retire. Seller financing may be the best option if you are buying an MHP from one of those family owners who own the property and want to sell quickly. It's also a good option if you have bad credit or little or no down payment. In this situation, the seller "owns the paper" of the financing, and you pay it instead of a bank. There are generally fewer closing costs and it's a faster process, although you may pay a higher interest rate overall.
Main rental agreement with option
A head lease with option is a type of real estate transaction that only exists in the world of MHC or MHP financing. It is generally reserved for parks that have been very poorly managed and cannot obtain any type of financing because it would be too risky. In a head lease with option, you agree to pay the seller a fixed monthly rate for a set number of years, and you have the option of purchasing the park at a set price during that period. If you're willing to work hard to clean up a property, increase rents, and cut costs, it may be a good option to own a park long-term or even sell it to a third party. It's also a lower risk for you, because if you can't improve the state of the park, you can always leave at the end of the term.
Global mortgage
Another form of seller financing is a mortgage or wrap-around loan, which is a type of refinance that includes the remaining balance owing on the property along with the amount of the purchase price. A seller can use this option when they cannot afford to pay off the mortgage they already owe. They will receive an IOU in the form of a promissory note, and the lender will collect money from the borrower to pay the original mortgage. This involves higher risk, but can be an option if you want to buy an MHP quickly.
Business line of credit or business credit card
You probably won't be able to generate enough money from business credit cards or a commercial line of credit to finance the purchase of a mobile home park. However, you can use this type of funding to pay for other costs, like equipment, marketing, fuel, etc., to help set up your MHC for success.
The best loan options for a mobile home park
A few options for mobile home park loans are listed below.
Made nationwide
21st Mortgage Company
eLend
CMBS from Fannie Mae or Freddie Mac
life insurance company
ManufacturedHome.Loan
Are you wondering what loans you are entitled to to buy your mobile home park? Nav users are 3.5x more likely to be approved using our Match Factor system to find the right loan for them. See your options today.
class="blarg">