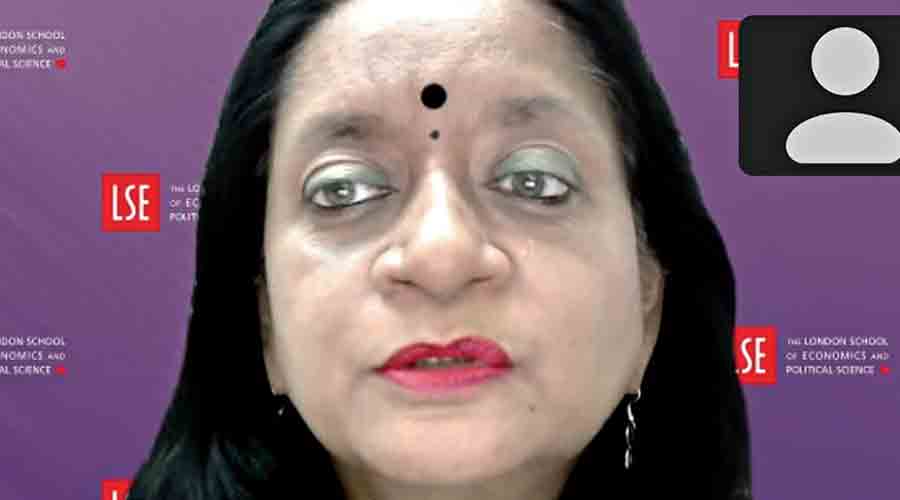 LSE London School of Economics alumni share fond memories of LSE
A virtual session on Wednesday evening brought together former students of the London School of Economics and actors in India-UK relations.
Debanjan Chakrabarti, Director, East and Northeast India, British Council, delivered the opening speech during the session. He contextualized the session in the context of Indo-British relations.
"India and the UK are on the verge of signing a free trade agreement. Earlier this year, Boris Johnson and Narendra Modi signed a roadmap for the next 10 years. Education and innovation are at the heart of the roadmap, "said Chakrabarti, who is an alumnus of another British institute (University of Reading) but who has" very fond memories of LSE ".
Debanjan Chakrabarti
Rajive Kaul speaks during the session
"The contribution of British alumni units in India and the knowledge and skills they bring to the table are of great importance to Indo-British relations," he said.
Aatreyee Guha Thakurta, Deputy Director, Education (Mobility and Internationalization) India and South Asia, British Council Division and Rajive Kaul, President of the Indo-British Scholars' Association, were the other speakers in the session.
The session was organized by Nayantara Palchoudhuri, responsible for LSE alumni.
The program had former LSE graduates in the 1980s as well as 2020 graduates.
Harihar Bhattacharyya, professor of political science at Burdwan University and author of several books, was one of the participants.
Bhattacharya, who did his doctorate at LSE between 1985 and 1989, said the institute provided him with "enlightenment."
"It gave me the confidence to think in an original and different way," he said.