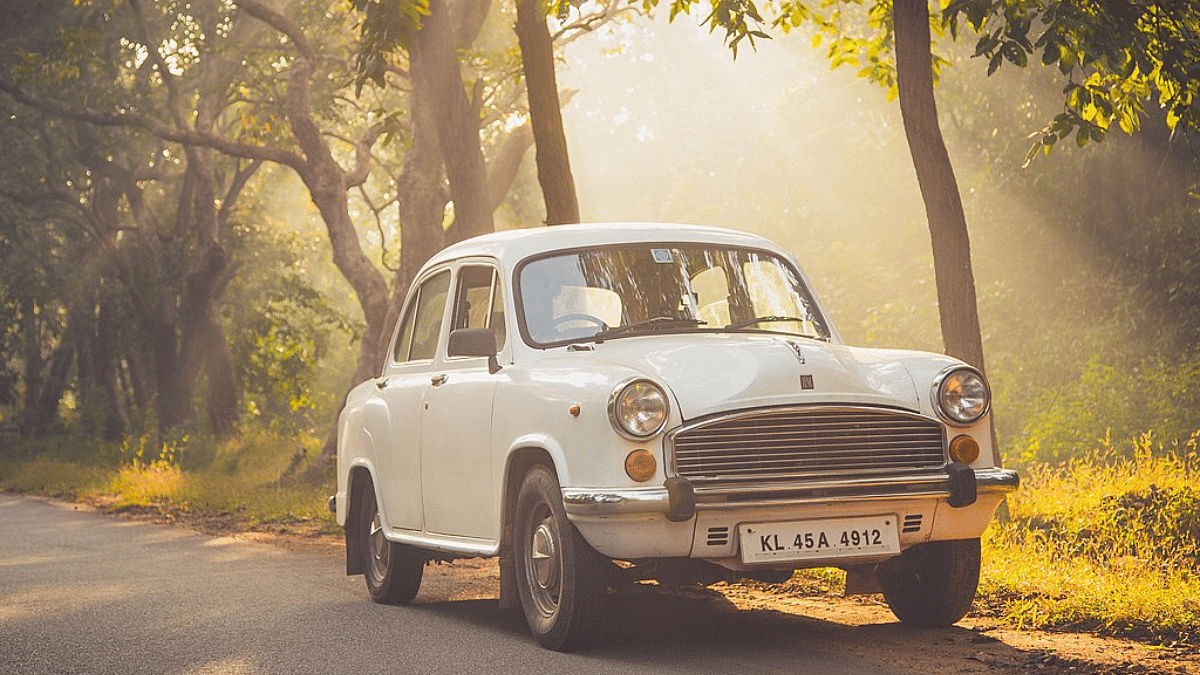 Let the RIP ambassador. India has new "electric cars" and just as good
OReturning from my ancestral town of Hooghly, Bengal, the Eastern Railway Electric Multiple Unit passed through the massive factory in the town of Uttarpara where the Ambassador was built. Uttarpara was the homeland of Hindustan Motors where until a decade ago every Hindustan Ambassador had come out of line for almost five decades. Of course, the white Ambassador has been India's "electric car" for years. From prime ministers to district magistrates, everyone had a white ambassador, better yet, a white ambassador with a 'lal batti' at the top.
But the Ambassador was the symbol of another "older India". It was a vintage vehicle that could barely keep up and was well past its sell-by date, even in 1991 when a cash-strapped India had to open up its economy. It took a while for the prime minister's official drive to change, but today's Narendra Modi owns a mixed fleet of cars that includes a Range Rover, Toyota Land Cruiser and new Mercedes-Benz S Guard, the armored variant of the S-Class.
Most senior officials and ministers drive around in the Maruti-Suzuki Ciaz, and experienced parliamentary reporters will tell you that the parking lot during sessions is filled with all manner of luxury vehicles, from Maseratis to Porsches. So when Groupe PSA, the French automaker that owns Citroën and is now part of the global Stellantis group, floated the idea of ​​bringing back the "Ambassador brand" after buying it from Hindustan Motors, it was a bit surprising. Because besides being a symbol of an older India, the Ambassador wasn't exactly a great car to drive. It might have been a good car to drive in the 1960s and 1970s, when things were what they were, but for someone like me, who learned to drive Maruti Suzuki 800s, the Ambassador – and even the Premier Padmini – were anachronisms.
Don't trade security for brilliance
You might read that I complain about the Mercedes-Benz putting its gear stick on a stalk on the steering wheel, but at least it's an automatic. On the old Ambassadors and Padminis the gears were on the steering stem, and unless you have some weird romantic notions that the old days were very "good" – they weren't – it was a disaster. Even later versions of the Ambassador, the one with the 1500cc Isuzu engine and floor-mounted gear, weren't a joy to drive.
A friend whose parents were high government officials once escaped in his mother's official car and landed at my house when we were teenagers. Well, we found out how terrible the brakes are, even on an official car with a "Power Break" sticker on the back.
But at least this car stopped before it hit anything, because despite its heavy-gauge steel construction and chassis, the Ambassador was no place to go in the event of an accident. The car's A-pillar, which is the first pillar of a vehicle that goes from the engine compartment to the roof and holds the windshield, was as thin as a finger. In modern cars the A-pillar is sometimes as thick as an elephant's leg, although this has the unfortunate situation of creating a huge blind spot. But this is another story.
Crumpled Ambassadors were an infamous sight on highways in those days, and most crashes were fatal.
---
Read also : Indians are going crazy for supercars. YOLO's fault after the pandemic
---
How important is heritage?
But nostalgia is a funny thing. Cyrus Behram Dhabhar, automotive journalist and founder of the Fiat Classic Car Club of India, says he won't be surprised if the Ambassador name is brought back. "The name conveyed so much to the Indians of a particular generation, and I think all that Citroën paid for the brand was perhaps too little. Many car brands that have been out of service for a while Mahindra is talking about naming the next five-door Thar the Armada; Maruti is almost certain to bring back the Gypsy and not call the car the Jimny. These are iconic brands that are steeped in our country's automotive heritage, for for better or for worse. However, I don't believe all the names will come back, I don't think the Padmini will come back," Dhabhar said.
But automotive heritage and history seem to matter little in a country where cars have to be scrapped after 15 years of use. And while Maruti Suzuki recently added the 'DIA 6479' – the first Maruti 800 sold – as the centerpiece of its New Delhi headquarters, most auto centers and factories in India usually feature the latest products and more efficient. The Ambassador has now become a cool marketing tool; former German Ambassador Walter Lindner had a red one, as did several other diplomats in Delhi, and some still do. You can see them being used as marketing props from Andaz Hotel to Aerocity Delhi to Kala Ghoda in Mumbai.
Don't get me wrong, while I think it's important to preserve automotive heritage, modern cars are much safer and much easier to drive. This is even more important while promising outstanding energy efficiency figures. Maruti-Suzuki's new Alto K10 and Celerio claim to travel 100 kilometers on just four liters of fuel. And there is no guarantee that the return of a classic name will bring success – the Maruti Estilo is one example. It was originally launched as 'Zen Estilo' to capture some of the luster of the Zen brand, but when sales faltered Maruti quickly dropped the 'Zen' brand for fear it would be tarnished. .
So, back to the question posed. Will the ambassador return? Every year for the past few years, the story has been thrown around in automotive and mainstream media with few takers. As for me, no. The Ambassador was a product of his time that has disappeared. That India has disappeared. I have to admit, though, in a sea of ​​weird car brand names, it's a good one.
@kushanmitra is an automotive journalist based in New Delhi. Views are personal.
(Edited by Humra Laeeq)