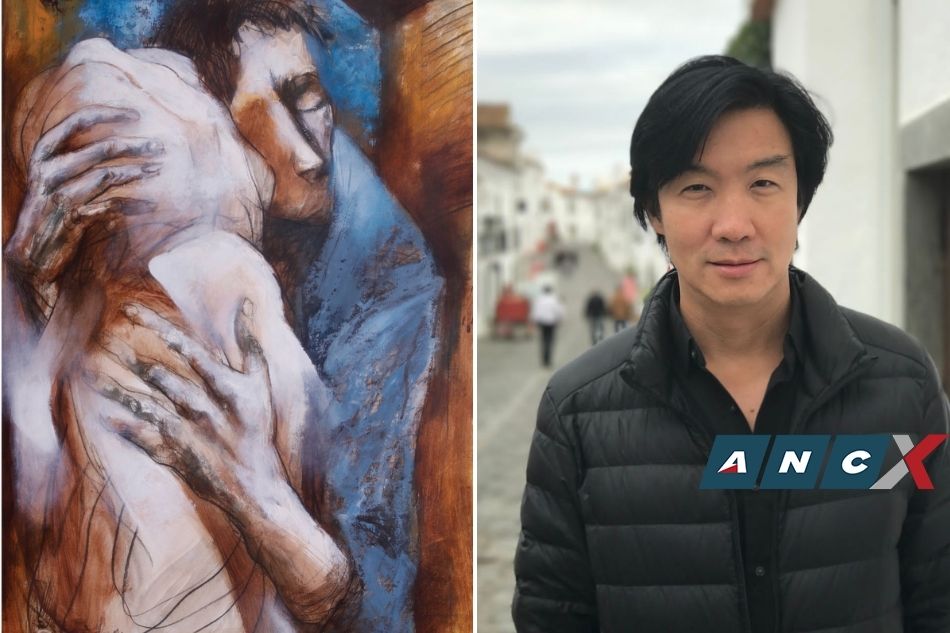 Kenneth Cobonpue chooses his top 5 at Leon auction
Culture
Filipino designer whose works have appeared in the homes and movies of Hollywood stars agrees to be our taste maker
ANCX staff | 04 Sep 2021
The furniture of international design star Kenneth Cobonpue is sometimes as striking as works of art. Consider her Bloom chair, for example, which lends a jolt of joy to any room, or her canvas-shaped Dragnet in red, both a conversation starter and a source of comfort. And then there is its Limbo chandelier which is really more of a sculptural wonder than anything else.
But when Cobonpue wants other creative works to live among those he has created, he usually turns to artists like Ronald Ventura, Charlie Co, Rodel Tapaya, Kiko Escora, and Christian Tamondong. "I am drawn to art that touches me," says the designer, "or makes me think, or amazes me by the masterful use of technique or elements.
These qualities are undoubtedly present in the pieces he chose as his favorites from the offerings of the next Leon gallery auction in September. his fantastic collection of vintage cars, his top 5 picks of artwork reveal that his exacting standards of beauty apply to almost anything he sets his eyes on.
14 | Mother and child
Emmanuel Garibay (born in 1962)
I find Garibay's portrayal of mother and child so evocative and powerful. He masterfully portrayed deep love through the gesture of the hands in a gentle embrace.
28 | Untitled
Fernando Zobel (1924 – 1984)
This piece reflects Zobel's masterful use of a subtle color palette and meticulous technique. I find the fusion of abstraction with the sensation of rain falling gently on a landscape very calming.
30 | Playing pop
Ronald Ventura (born 1973)
Ronald's critiques of who we are in this highly mechanized world reminds me to continue to value handmade craftsmanship and always bring warmth to the products I design.
70 | Untitled
Arnica Acantilado (born 1984)
Young artists bring new perspectives. Acantilado's work made me think about my childhood and how it shaped my outlook on life.
92 | Warmongers
Charlie Co (born 1960)
Charlie Co paints and tells stories without fear. I find his bold use of color and texture and reflections on a wide range of subjects appealing.
The magnificent September auction will take place on September 11 from 2 p.m. Consult the e-catalog and auction offers by going to leon-gallery.com or by clicking on this link. The event is presented by the nation's premier auction house, Leon Gallery, along with ANCX.ph, the urban man's guide to culture and style, the ANC lifestyle website, the ABS-CBN news channel.
[Artwork images courtesy of Leon Gallery. Cobonpue portrait courtesy of the designer.]