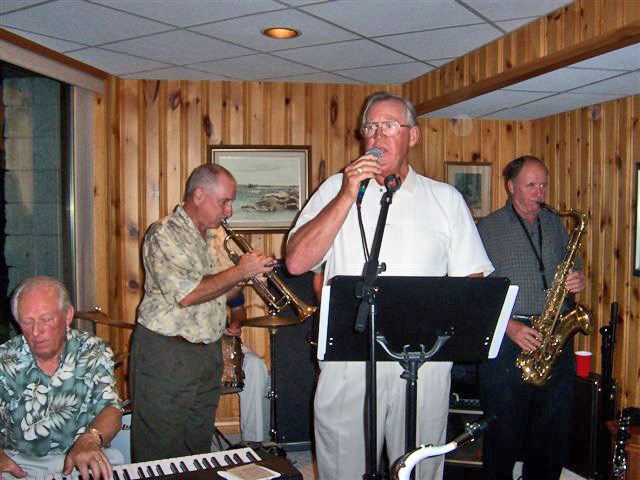 Jim Wright: one of the other Wright brothers (4 photos)
Many Midland alumni will fondly remember the Wright Brothers.
No, not the famous flyers, but a family, just as famous in its own right. Jim, Doug, Bill, Joyce and Richard Wright.
The last a pen name of the famous Canadian author, but still all the boys and girls of Midland, through and through.
Jimmy was born on October 9, 1928. He died on October 14, 2021 at the age of 94. It was eight days ago. A few words about the man.
RCL # 80 branch member for years, 32 years old a mason, shriner, swinger, salesman, BS table member and spirit. The swingers were a musical ensemble, just to clarify.
Oh, Jim also worked on boats, managed PD Murphy Jewelers in Midland and, before retiring, managed the local LCBO, all as jobs.
But music was his life. These Wrights were a creative family.
At one point, Jimmy also worked for Del Hastings Mens Wear, which was evident as his duds were quality English products. He was never dressed except in formal attire at the branch. Fine corduroys, waxed shoes and a sense of momentum that the men of 1939 – '45 are filled with.
Since the revolution of the 60s, dress codes have disappeared and Jimmy was just sniffing. He stood firm – maintain discipline, his motto.
Del Hastings was on King Street for many years and even Rick Leaney worked for him, so Del had to be special. Jimmy and Rick were friends and sat together at the "Table of Truth" exchanging anecdotes about the lakes, freighters and all the characters that make up the bay's sailing population.
The four Wright brothers and Sister Joyce are gone, just like that time.
Jimmy played at the Villa, entertaining the vets and the locked in with his wonderful piano playing.
He was playing with Mel Lavigne and they were good friends. Mel was home a lot, according to her son Jeff.
This is not an obituary, it is a few recollections of a man held in great esteem by his friends and colleagues.
These notes are barely sufficient to cover a lifetime and encompass all of his good works. We will remember him!
René Hackstetter, October 23, 2021.