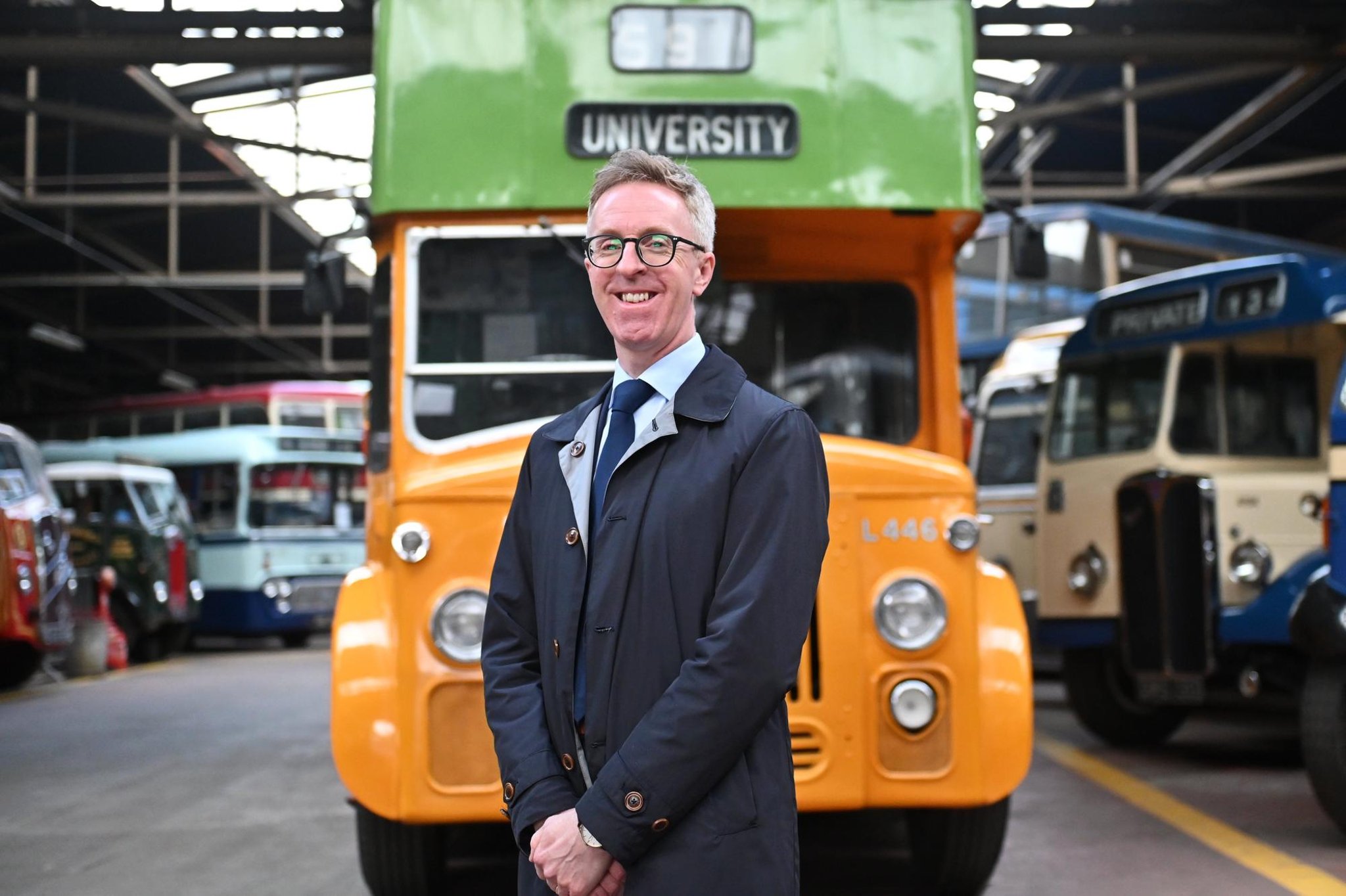 Highly demanded vintage bus filming location to become a working museum in Glasgow
The Glasgow Vintage Vehicle Trust (GVVT) hopes to expand the facilities at the Bridgeton site to display its extensive archives to the public and increase passenger travel through the city aboard part of its fleet of more than 100 vintage buses .
An open weekend Saturday and next Sunday will allow people to go backstage to see where films such as this year's The Last Bus starring Timothy Spall were filmed, as well as scenes from BBC dramas like The Victim. of 2019, starring Kelly Macdonald, and Hattie of 2011, in which Ruth Jones played the Carry On Hattie Jacques actor.
Film and television producers were drawn to the drab concrete building, reminiscent of the era in which it was built.
Visitors will also be able to see some 130 vehicles housed in the garage, which date back to a single Leyland Lion floor from 1934.
Up to 15 of these will be used to provide free bus service to bring visitors to downtown and the Riverside Museum.
GVVT President Steven Booth said he hoped to attract more visitors to the site by playing the "nostalgia card".
He said: "We want people to experience the sights, sounds and smells of what the buses looked like.
"In places like Glasgow and Edinburgh, buses and trams were the primary means of travel for people – not just for shopping or visiting relatives, but also to the movies, and even to the coast. and on vacation. "
Mr Booth, whose father and grandfather were both bus drivers, said: "When we have events it's almost all families, and the combination that seems to work is that of grandparents with grandchildren – grandparents traveled on buses and it brings memories to them.
"They start to share stories, and depending on the age of the kids, they're quite receptive to that – a lot of kids don't travel by bus today, so they're a little intrigued.
"Children are also intrigued not only by the vivid colors of the vehicles, but they notice how the design of the buses is different from what they see on the street.
Glasgow Vintage Vehicle Trust, Glasgow. Photo: John Devlin
Read more
Read more
Free bus trips for under 22s across Scotland to start in January
"It's amazing the memories that are stimulated – I find it remarkable that people remember details like the destination screens on buses, like number 5 towards Castlemilk. "
The catalyst for the trust's development plans was its acquisition of the former Glasgow Corporation garage from City Council which had rented it since 2002.
Built in 1965, it was used only for buses for 11 years before becoming a municipal depot.
A colorized image of the Bridgeton Bus Garage boxing ring in 1965. Photo: Glasgow Corporation Transport
A building extension project could feature artifacts from the GVVT archives, which include more than 150,000 photographs and 2,000 books, housed in the former garage gymnasium, which even featured a boxing ring.
The upstairs room could be open for research, for example for people wishing to learn about their ancestors' connections to transport.
Mr Booth said: "I'm losing track of how many people say their grandmother was a clippie."
A message from the editor:
Thank you for reading this article. We depend on your support more than ever, as the change in consumption habits caused by the coronavirus is having an impact on our advertisers.
If you haven't already, consider supporting our trusted and verified journalism by purchasing a digital subscription.