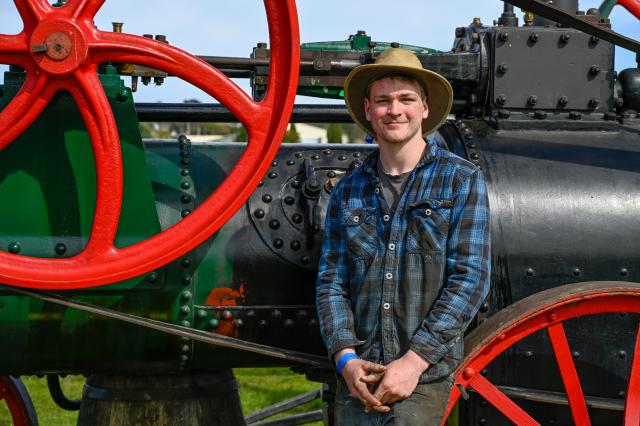 Great success of the day of vintage machines
By Justin Flynn
Bellarine Vintage Machinery Group (BVMG) held a successful September rally in Portarlington on Sunday.
Steam engines, tractors, sawmill, sheep shearing, classic cars and motorcycles are just some of the attractions that greeted those present at the event.
BVMG is a non-profit organization that aims to preserve, restore and display vintage machinery used in agriculture and industry for future generations.
Event organizer and BVMG secretary Graeme Brown said the clash of days with Geelong Football Club's premier family event had little impact on the final figures. Thousands of people attended the Cats' big day at St Mary's Oval in south Geelong.
"It's a totally different crowd," he said.
"We were really happy with the people who came to us. We targeted 400 to 500 people and I think we got there.
Mr Brown said people came from the Mornington Peninsula on the ferry for the event.
There were 45 exhibitors and 85 classic cars.
Mr Brown said it was the first time sheep shearing had been shown and had received a warm reception.
"Originally, these gatherings were designed just for members," he said.
"People want to go somewhere where they can have experiences and have things to watch.
"It was really successful because we had a lot of people there and everyone had a great time."
Next on the BVMG calendar is the Royal Geelong Show and then the big one, the Bellarine Agricultural Show in March.
For more photos, see Getting Out and About on page 23.