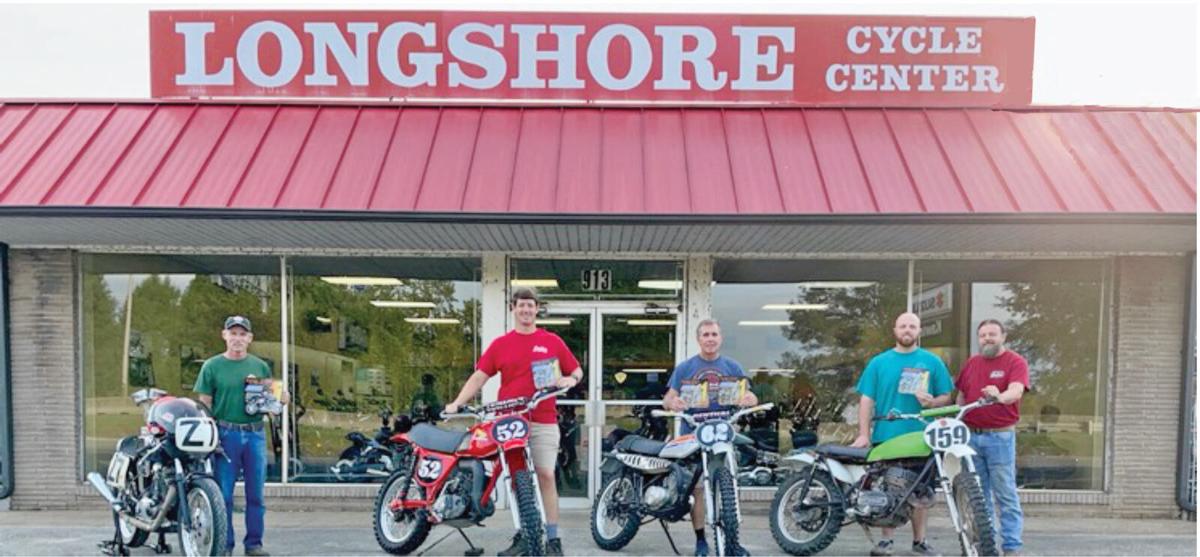 four locals win star bike races | New
BIRMINGHAM – Birmingham's Barber Motorsports Park and Museum has hosted the Barber Vintage Festival for 16 consecutive years. This is one of the biggest vintage motorcycle festivals in the United States that takes place this year from October 8-10. Over 50,000 fans attended this year's event which included races, exchange meetings with hundreds of vendors, live concerts, bike shows and many other attractions. The huge on-site museum houses
over 1,600 historic motorcycles from 200 manufacturers.
This year, four riders from the Shoals area took part in the classic bike races at the event, and each placed first in their respective category.
Jerry Duke started working on his 1967 Ducati 350 almost seven years ago. He has competed in American Historic Racing Motorcycle Association (AHRMA) races for the past five years. Jerry won his race.
Chris Henson, technician and vintage bike enthusiast at the Longshore Cycle Center, encouraged Tom Longshore to buy a 1976 Honda MR 250 in 2017. Chris and Tom worked many hours to completely restore the bike, going over every part of the bike thoroughly. Tom won his race.
In 2018, Chris Henson convinced his colleague, Tanner Ellett, to restore a 1973 Kawasaki F11. Chris had found the bike several years earlier and agreed to give it to Tanner so he could restore it. After a few years of intermittent work the bike was ready to race. Tanner too.
Terry Wright, a frequent customer of the Longshore Cycle Center, also took an interest in vintage racing bikes. In October 2020, Chris Henson discovered a 1974 Suzuki TS 185 that had been lying on its side for years at a construction site near Russellville. When Chris found the Suzuki he called Terry who had owned the same model 50 years earlier. Terry was excited about the discovery and painstakingly restored each component, bringing it back to life. Terry also rolled to victory.
Off-road competitors found this year's races particularly difficult after the four inches of rain the property received just before the event. Jerry Duke won his road event against a group of extremely talented riders.
And just think, those four bikes were heading for the junkyard just a few years ago.
Kudos to each of these men for working together and capitalizing on a once in a lifetime opportunity.