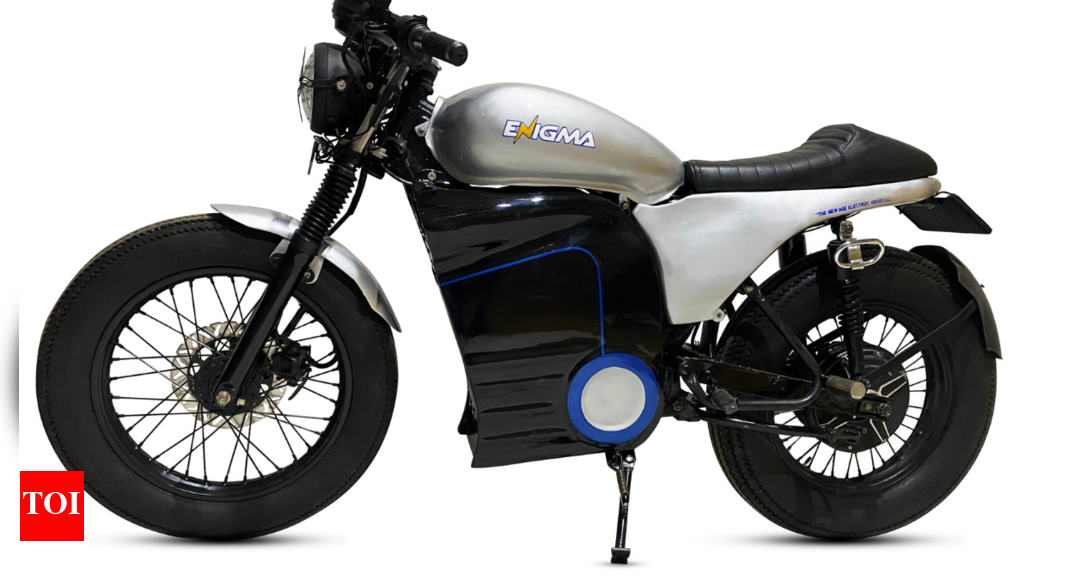 Enigma Electric Cafe Racer Launch Date: Enigma Automobiles Unveils Cafe Racer Electric Motorcycle, Target Pre-Diwali Launch |
MUMBAI: Enigma Automobiles Private Limited unveiled its first electric motorcycle 'Café Racer' on Monday which is expected to launch before Diwali.
This India-designed motorcycle will be manufactured at the company's manufacturing facility in Bhopal, Mandideep and Uppal Hyderabad.
The bike will have a LifePo4 (lithium ferrophosphate) 72V, 50Ah battery cell which will provide approximately 140 kilometers of mileage on a single charge in City mode. With a top speed of 136 km / h, the company claims a peak power of 5.6 KW.
The bike will be able to reach a 0-80% charge in 3 hours and will be available in five colors: Earl Gray, Military Green, Thunder White, RMS Red and Log Orange.
The spoked wheels of the motorcycle will have a 3 year tire warranty and the battery will have a 5 year warranty with unlimited mileage.
Anmol Bohre, Founder and CEO of Enigma Automobiles, commented: "When we started to design our motorcycle, our ambition was to create a motorcycle that would serve as a powerful exploration tool, but which would also balance daily commuting without straining. ruin. With that in mind, we are extremely excited and excited to launch our first electric
motorcycle –
Café Racer, which is advanced and capable.
"The vintage-inspired machine will offer commuter convenience combined with off-road capabilities in a simple and affordable package. Our Cafe Racer electric motorcycles require little maintenance, are very powerful and are as simple as it gets.
The company is aiming for 100% localization by 2022 and is also working on a local lithium-ion battery unit.
Reservations for this electric motorcycle will begin from October 25 on the company's website.