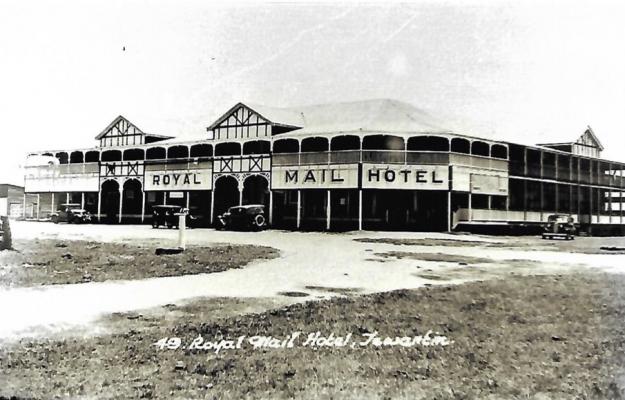 Christmas to bring joy to Tewantin
Christmas will bring joy to Tewantin again this year, with the added bonus of celebrating the city's historic anniversary.
The Town of Tewantin was established in 1871, so the Township of Tewantin officially turns 150 this year.
Tewantin Traders Association has worked closely over the past several months with Tewantin Noosa RSL and Parkyn Hut to organize this year's celebration for the community.
Tewantin Traders Association is having a Christmas program on Saturday December 11th from 9am to noon and the Tewantin Noosa RSL will have the evening program from 3pm to 8pm.
There will be shows with Amanda Jensen and The Doo Wop Dolls, Miss Donna makeup and balloons for kids, classic cars on display outside the Tewantin CWA, and street stalls lining Poinciana Avenue, including the CWA booth in their parking lot.
If that's not enough to keep you entertained, Noosa Community Radio will broadcast live and there will be historical exhibits at Parkyn Hut and the Royal Mail Hotel.
Tewantin Traders Association President Barbara Sheriff said, "We have a fabulous Cobb and Co Coach coming to Tewantin for the event so it will be great fun for everyone to take a ride in the stagecoach. "
"We have the official cutting of the Tewantin is 150 Years Cake with Noosa MP Sandy Bolton, provided by Richies Bakery, who we all know makes the best cakes in Noosa," she said.
"We have Santa Claus who will give bags of lollipops to all the children. We have a fabulous contest to win a classic vintage women's bike, provided by Ray White Noosa River, which anyone can enter on the same day.
Tewantin Traders Association warmly thanks the following sponsors who made the event possible: Richies Bakery, Noosa Tewantin RSL, Ray White Noosa River, Loan Market, RJS Accounting, R Simmonds and Associates, CWA Tewantin, Anna Harris Accounting, Bendigo Bank, Noosa Travel, Tewantin Travel, Tewantin Market Garden, Royal Mail Hotel, Noosa Office Choice, River Shack, Noosaville Fish Market, Lakeside Laundromat, Tewantin Medical Center, Tewantin Heritage and Historical Society, Dusk to Dawn Sleep Center.
For more information, visit the Tewantin Traders Association Facebook and Instagram pages at Yourcommunity4565.
Check out the Tewantin Noosa RSL Christmas Carnival Morning Schedule and Night Schedule on the tewantin.town website