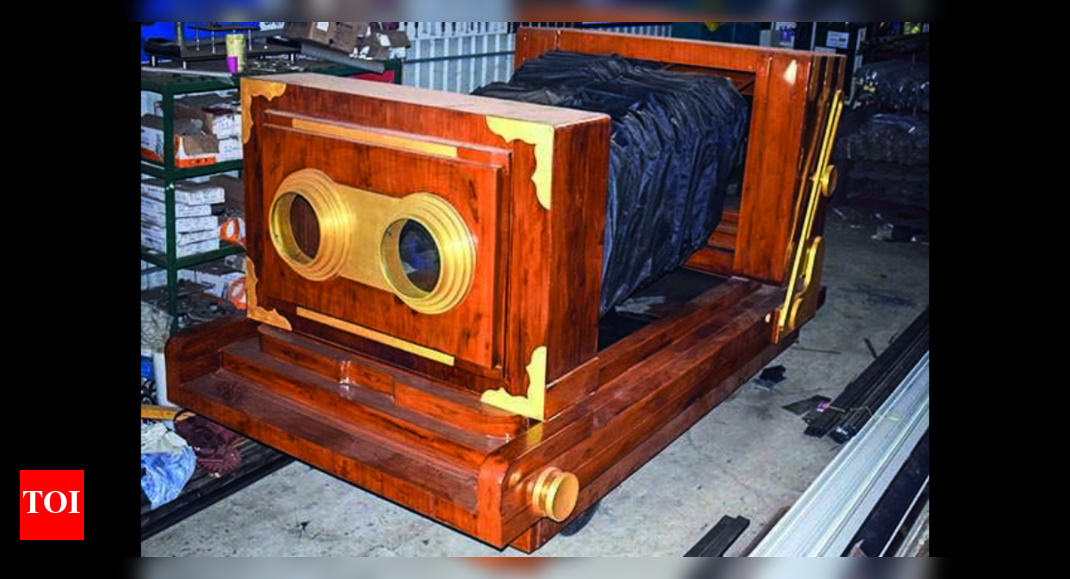 Camera car made in Trichy on the way to the Singapore museum | Trichy news
TRICHY: A Trichy-based on-demand product development and manufacturing start-up designed and manufactured a camera car – a life-size replica of a vintage camera – for a camera museum in Singapore. The startup has converted a microvan into a camera car that can be used in roadshows to promote the camera museum.
Start-up, Frigate engineering services, said an order had been placed with them to make a replica of a century-old dual-lens bellow wooden camera in the Device Museum. vintage photo at Kampong Glam, Singapore. While there were trailers and even houses reproducing cameras, the startup claimed the camera car was the first of its kind.
Although the car does not have a camera to click the pictures, it can be driven like a normal vehicle. The windshield was made to match the lens of the dual camera. "With the exception of the chassis, brakes and engine, other components of the microvan have been removed. The superstructure has been replaced with an exact replica (scale 1:20) of a vintage camera in which around 30 workers were involved, "said V Tamizhiniyan, founder and CEO of Frigate. The project was completed at a cost of Rs 4.65 lakh in eight months.
"The entire camera car was designed and built in Trichy with local labor. A foldable rexin material was used to replicate the vintage camera bellows. "In a few weeks, we will ship the camera car in a container via the port of Chennai," Tamiliniyan added.
"Expert craftsmen in welding and fabrication helped get the job done at Trichy as per our requests," said Solaiyappan Ramanathan, co-founder of the museum. Ramanathan and AP Shreethar have a collection of over 1,000 rare and vintage cameras and replicas in their museum in Singapore.