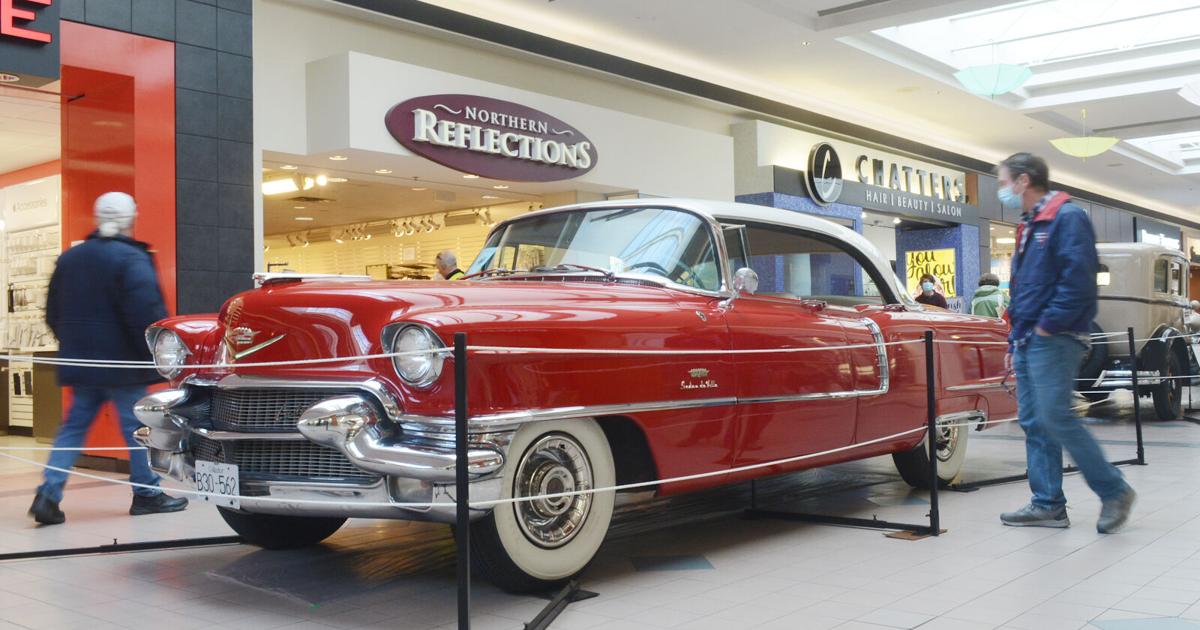 Auto Show parked at the mall for the week | News
Take a trip down memory lane this week with a trip to Cherry Lane Mall.
Nine classic automobiles are on display inside the mall as part of an indoor show hosted by the South Okanagan Chapter of the Vintage Car Club of Canada. The oldest vehicle to admire is a 1930 Marquette, while the newest is a 1975 Chevrolet Nova.
But don't expect the organizers to help you decide which is better.
"I don't think I better say – I love them all," club member Dave Shalanski replied with a laugh Monday just hours after the show opened.
It seems passers-by do too, with most people walking past the screen stopping to look into each vehicle along the way.
"The majority of the crowd is middle to older age, so I think it probably reminds them of their youth and the type of car they might have had," said Shalanski, whose personal vintage car is a Dodge Monaco. 1968.
The club, which has about 60 members, had regularly held such shows at the mall, but was forced to end the practice during the pandemic.
The next major event on the band's calendar is their 30th annual swap meet, to be held on Saturday, April 23 at Oliver Arena.
For more information, visit www.sovccsite.wordpress.com.