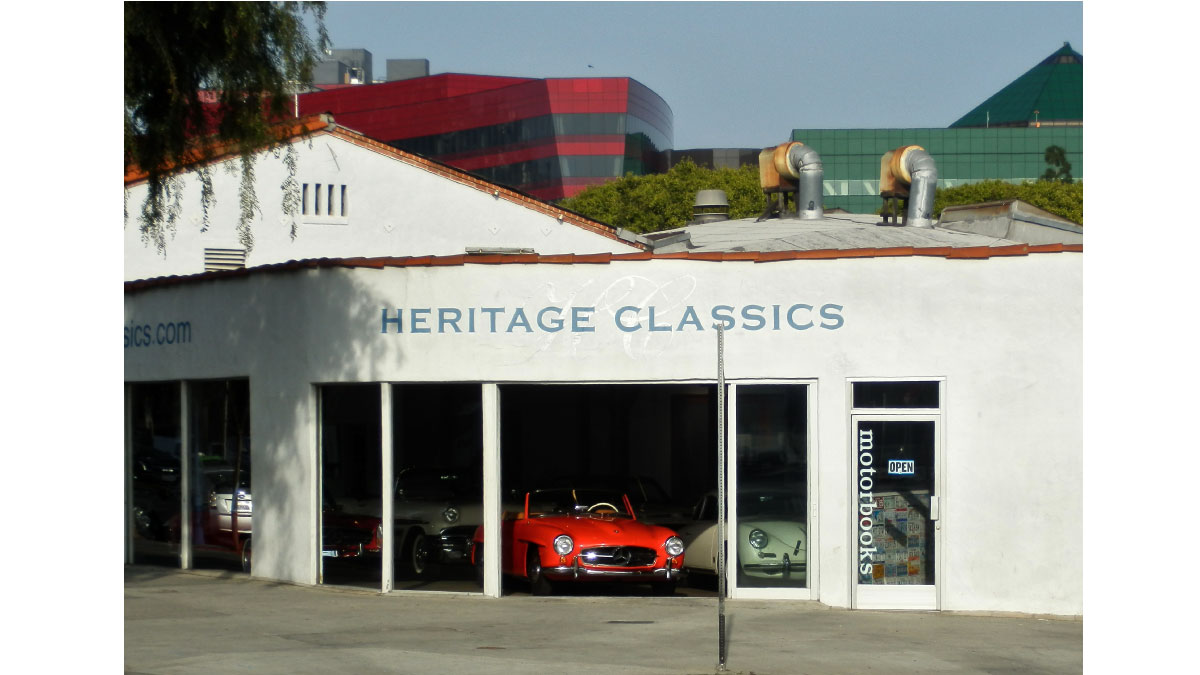 Art gallery, restaurant to come in the old Heritage Classic Cars building next year
Avison Young announced this week that it has negotiated a new 10-year lease with Hauser & Wirth, a world-renowned gallerist based in Zurich, Switzerland, at 8980 Santa Monica Boulevard in West Hollywood. Hauser & Wirth will occupy the entire 10,800 square foot building on the southeast corner of LA Peer in the vibrant West Hollywood Design District, just east of Beverly Hills.
Christopher V. Bonbright, director and general manager of Avison Young's offices in West Los Angeles and North Los Angeles, as well as Lauren Aboulafia of Conroy Commercial, represented the owner, Will Enterprises, LLC. Hauser & Wirth was represented by Tyler Stonebreaker and Geoffrey Anenberg of Creative Space.
Built in 1931, the building is a local icon due to its spectacular bow-trellis architecture and its 30-year history as the headquarters of Heritage Classic Cars which has moved its operations online. The charming and architecturally compelling building features 161 feet of glass line, providing high visibility and presence.
"While LA has long been an epicenter for the global arts community, local artists and art dealers are definitely having a very special time right now," Bonbright said. "With collectors spending more time at home, LA has become the place a lot of people in the art world want to be. "
Bonbright noted that the design and renovation process is underway with a grand opening slated for fall 2022.
The space will include an art gallery and a restaurant.
This is the second Los Angeles area outpost for Hauser & Wirth and ArtFarm, a hotel company owned by Iwan and Manuela Wirth, the co-chairs of Hauser & Wirth. Their first, along with the famous Manuela restaurant, is located in the arts district.
Avison Young creates real economic, social and environmental value as a global, people-powered real estate advisor. As a private company, our clients work with an authorized partner who invests in their success. Our integrated talent realizes the full potential of real estate by using global intelligence platforms that provide clients with information and benefits. Together, we can create healthy and productive workplaces for employees, cities that are centers of prosperity for their citizens, and built spaces and places that create a net benefit for the economy, the environment and the community. .
Avison Young is a 2021 recipient of the Club Platinum Best Managed Company in Canada designation, having retained its Best Managed Designation for nine consecutive years.