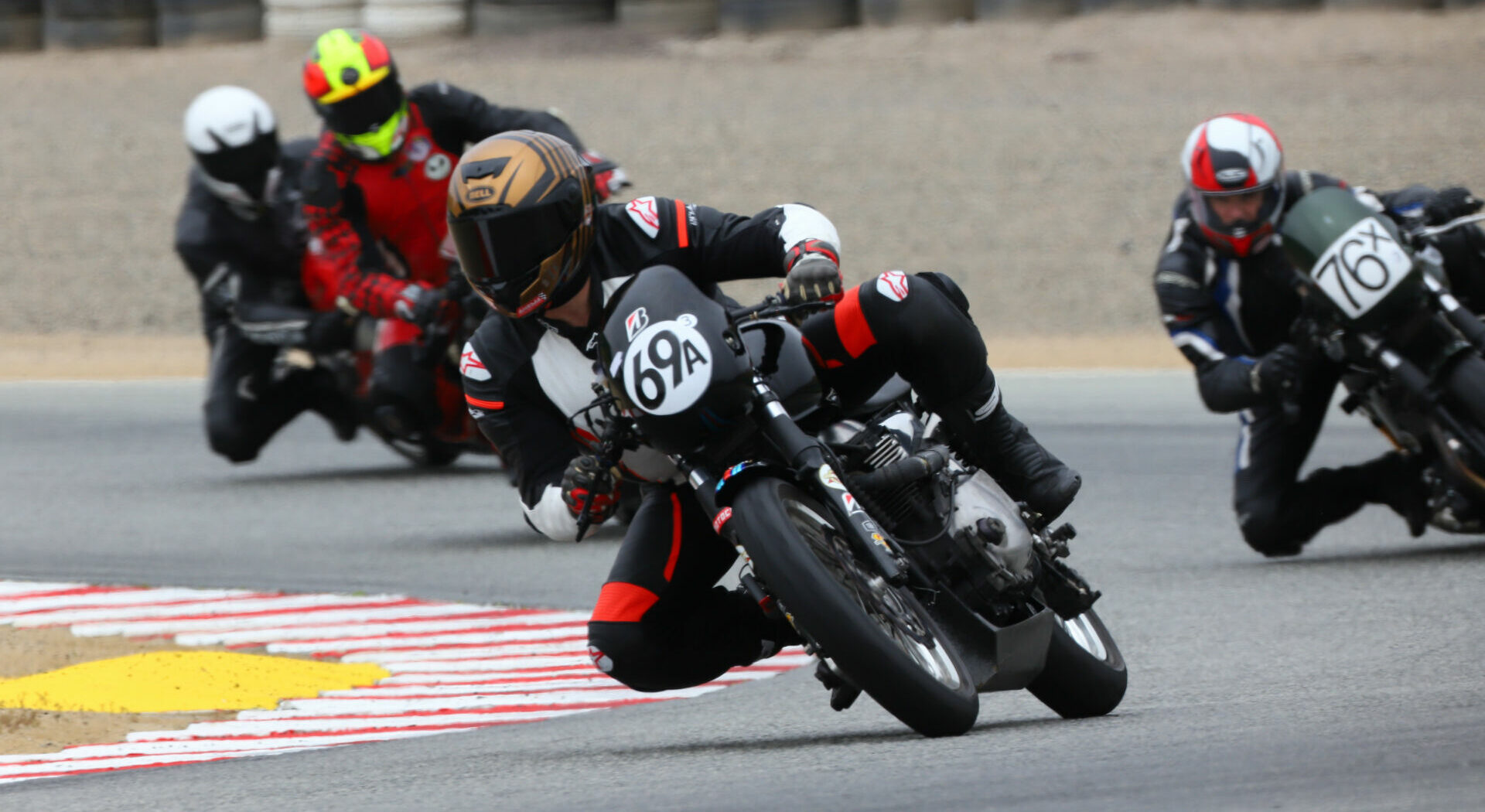 AHRMA: VIP Packages Available For AHRMA Classic Motofest Of Monterey – Roadracing World Magazine
AHRMA Offers Exclusive Access to WeatherTech Raceway Laguna Seca Turn 3 Hospitality Pavilion
(May 30, 2022, Elora, Tennessee) – Enjoy non-stop vintage and modern road racing action with the best seat in the house.
The American Historic Racing Motorcycle Association (AHRMA) is taking the Monterey AHRMA Classic MotoFest™ experience to the next level by offering access to the exclusive WeatherTech Raceway Laguna Seca Turn 3 Hospitality Pavilion.
The pavilion offers an unobstructed view of the riders navigating the surprisingly tricky Turn 3 while enjoying refreshments of your choice, in comfort. Its ideal location in the heart of the paddock immerses racing fans in all the action on and off the track.
A two-day VIP package includes:
2-day entry and paddock ticket for Saturday July 16 and Sunday July 17
Buffet breakfast and lunch
Light snacks
Beer, wine, sodas and water
Preferred parking pass
Indoor and outdoor seating and viewing deck
Unlimited fun
"This year, we want fans who really love the AHRMA show to have a very special experience," said Brain Larrabure, Chairman of the AHRMA Board of Directors. "Anyone doing the VIP package will be close to the best vintage road racing bikes in the country as well as some real cutting-edge modern bikes flying at Turn 3 in Laguna. There will also be a practice section right there to see between laps, while being close to the flat track action right there in the lake bed.
VIP package tickets for adults are $350 and $90 for children ages 5-15.
AHRMA returns to the iconic WeatherTech Raceway Laguna Seca for its second Monterey AHRMA Classic MotoFest™. With a mission to restore and race vintage motorcycles on and off road while attracting a wide range of different audiences, this is an event that fits within the historic aura of the original Laguna Seca.
The MotoFest weekend will attract all fans of classic and modern motorcycles. The event offers classes for motorcycles ranging from pre-WWII through modern single, twin and triple cylinder and electric motor racers as well as sidecars. It's more common to see some of these motorcycles in museums, but AHRMA events are a unique opportunity for motorcycle enthusiasts of all ages to view and appreciate heritage motorcycles in a highly interactive experience for guests.
Visit WeatherTech.com to purchase your VIP package.
About AHRMA
AHRMA (American Historic Racing Motorcycle Association) is a non-profit organization dedicated to preserving, restoring and racing historic motorcycles. With over 3,300 members, AHRMA is the premier historic motorcycle racing group in North America and one of the largest in the world. The association's enthusiastic membership reflects this country's strong interest in classic bicycles.